Bentley Golf North America just introduced its latest luxury off-course bags line-up for golf aficionados in the land of the free, home of the brave.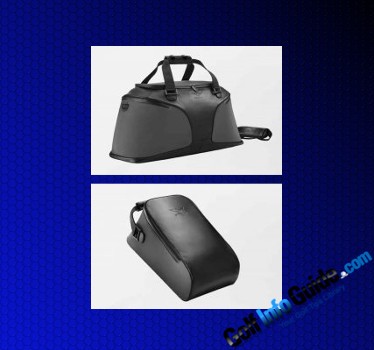 The new line of products from one of the world's most trusted and well known companies (also most expensive) includes a golf shoe/golf ball bag, a Holdall, and a Flight Cover. The announcement was made a few days ago by the exclusive distributor for Bentley's line of luxury golf equipment in North America, Bentley Golf North America LLC respectively. All of the off-course luxury bags are created to be the perfect addition to Bentley's Golf Bag range, featuring the familiar black premium leather detailing and the classic Bentley curves. To quote a partner at Bentley Golf North America, Chip Unfried (that's a real name by the way, we don't make things up):

"Our range of luxury bags enable golfers to travel in style both on and off the course. The designs feature Bentley's signature luxurious diamond quilting and elegant black leather detailing, ensuring both understated luxury and functionality."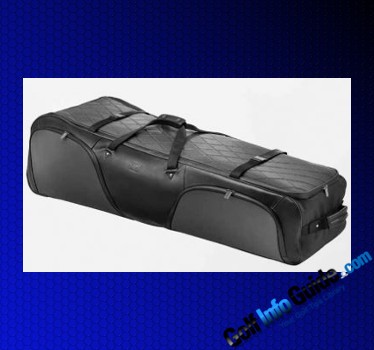 Now, provided you can live with the price tag, the luxury off-course bags line-up from Bentley is nothing short of amazing, making for a high-end melange of soft-touch premium/waterproof leather and state of the art water-resistant fabric. If you're familiar with Bentley quality, you'll definitely love the luxurious look and feel of these leather-bags. Looks alike, these babies are quite practical too, as they offer ample storage space, along with a specially designed shoe area, making for the ideal companion for off course locker room storage. In style, of course. The new Bentley Golf Shoe/Golf Ball Bag is a multipurpose bag of sorts, making for another great addition to Bentley's current luxury bag line up. This bag is built using the same high-quality materials and workmanship one would expect from Bentley, including a luxury quilted interior and tough and water-resistant fabric. The level of refinement offered by these bags is unseen in off course golf-gear, as least until now. The standard has been raised once again by Bentley. Finally, there's the Bentley Flight Cover, boasting high end leather detailing and ample storage space, including specially designed/quilted pockets, placed strategically, to meet one's most demanding travel needs. The new Bentley luxury off-course bag line-up is available in Black and Highland Glare. Obviously, since we're talking Bentley here, other colorways are available upon request.