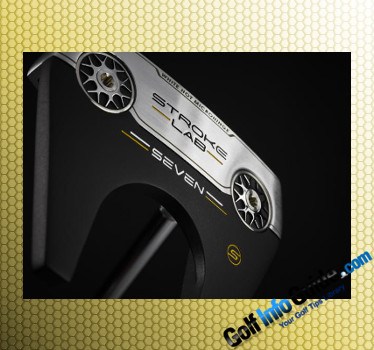 Callaway just unveiled their latest range of putters, the Odyssey Stroke Lab and Odyssey EXO with Stroke Lab putters respectively. Until now, Callaway's Odyssey Stroke Lab putters were available only in Japan, but the good news for today is that they're set to hit the shelves in the US starting with next month, as well as the new Odyssey EXO With Stroke Lab. The main improvement in the latest-gen Stroke Lab putters is the new weight distribution, that is aimed at further improving one's putting stroke.
According to Odyssey, their latest range of putters was produced to dramatically improve the consistency of the back-swing, ball speed, face angle at impact and ball direction. If it sounds like a lot of improvement, well, that's because it is. Odyssey really outdone themselves with their new putters, at least that's what testers claim. As you may already know from your personal experience, most golf players' putting strokes are kind of random, as in inconsistent. Generally speaking, most putters out there emphasize alignment technologies (which are more or less the same) or the quality of roll due to various face-inserts and things of that nature. The new putter range from Odyssey is breaking the "tradition" so to speak, stepping the game up a notch by improving the stroke via a dramatic change in weight distribution, a change that has been made possible by a brand-new and highly innovative shaft.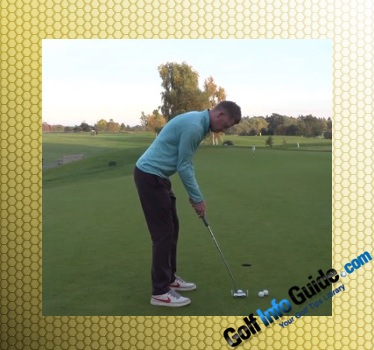 Available starting from February the 8th, the new range of putters from Callaway are boasting Odyssey's Stroke Lab shaft, which is now forty grams lighter compared to a regular steel-made putter shaft. So, the new shaft design is built using a steel tip and a graphite body, totaling a mere 75 grams of weight, while the majority of the weight is amassed in the tip.
According to the company, this innovative weight distribution philosophy along with the new shaft resulted in, let me quote: "improvements in the consistency of backswing time, face-angle at impact, ball speed, and ball direction", while "feel for the putter head becomes more acute."

The saved weight has been redistributed to the head, i.e. 10 grams in the form of 2 sole-weights, and an additional 30 grams to the grip end, via a 40 gram end weight and a 10 gram lighter grip. Big things have small beginnings, right? According to the senior director of putter marketing for Odyssey, Luke Williams respectively, speaking about his company's latest putters, but let me quote the man himself: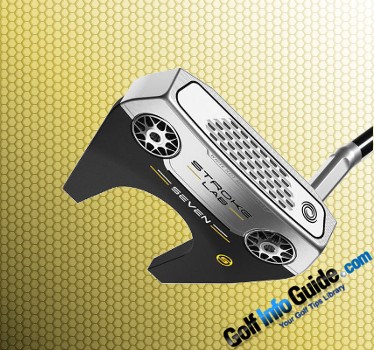 "You feel the difference immediately. The putter head moves freely, smoothly and on a sound path, helping you roll the ball accurately while giving you greater speed-control."

Moreover, the senior vice president and general manager of Odyssey Sean Toulon was quoted as saying:

"These new putters epitomize what Stroke Lab is all about. Questioning the norm for the purpose of developing putters that perform substantially better to help golfers make more putts."

On top of creating a new weight distribution system, the Stroke Lab shaft now has a lower torque and it's a tad stiffer compared to regular putter shafts, features that are aimed at providing golfers with more control via a heavier head.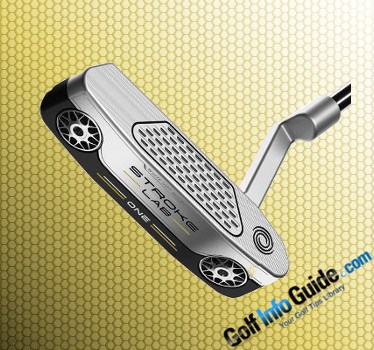 The 2019 line-up consists of 6 mallets and 4 blades, 10 shapes that is, all of them boasting the company's industry leading White Hot Microhinge insert, for great feel and smooth roll, in a choice of of pistol/oversize grip. The White Hot Microhinge insert consists of micro hinges located all over the putter's face, dozens of them, designed to improve distance control via a smooth roll and increased topspin. In case you were curious, the new Stroke Lab putters will have a price tag of $249.99 (MSRP).
Next in line are the Odyssey EXO Putters with Stroke Lab, which are engineered featuring 3 of Callaway's leading tech innovations: the White Hot Microhinge Insert, EXO construction and Stroke Lab Weighting. All these three powers combined are aimed at creating more consistent accuracy and an instant forward roll. Just like their Stroke Lab siblings, the EXO putters are delivered with the new composite material Stroke Lab Shaft, which is engineered to provide you with a smooth and accurate roll due to its greater weight distribution. The price tag? Well, since you asked, you'll be able to get the Odyssey EXO Putters with Stroke Lab starting with March 29th for $349.