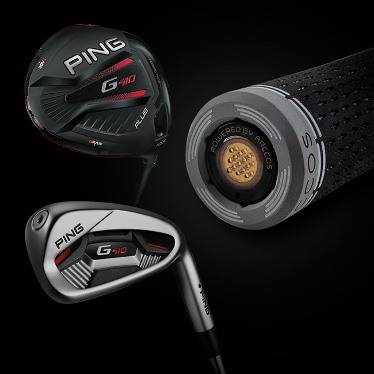 If you're a golf buff, you probably already know everything about Arccos Smart Grip and Smart Sensor technology, and the good news for today is that Arccos technology is going to be available in Ping gear. Basically, you'll be able to get Smart Sensor and Smart Grip technology on all Ping clubs, as Ping President John K. Solheim recently announced. This interesting development was also made possible by Golf Pride, the company that's going to be Ping's exclusive supplier of Arccos technology, the Smart Grip thing respectively, and you'll be able to order your favorite Arccos enhanced Ping club via Ping's custom order process, as usual we might say.
Just to refresh your memory, the Smart Grip technology consists of a number of Arccos made sensors embedded into the grip, which allow golfers to automatically record/analyze all kind of stats about their game at every shot taken, everything in real time, as the Arccos sensors are paired to the player's smart-device (smartphone in most cases) via Bluetooth and a specially designed app, available for both iPhone and Android users. Ping President John K. Solheim was quoted as saying about the deal: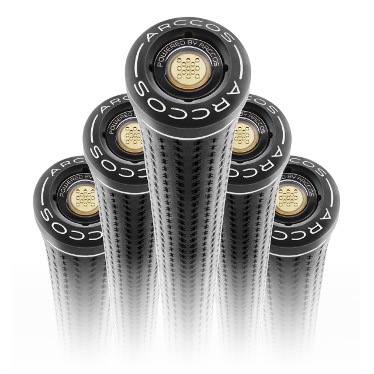 "With our long-time focus on data collection and the ability to improve product performance and custom-fitting techniques through expert analysis of a golfer's tendencies on the golf course, it's a tremendous opportunity for us to join with Arccos to help bring more visibility to the benefits of playing 'smart' golf.


"They've pioneered the game-tracking category and are recognized as the clear leader when it comes to providing on-course 'caddie advice', performance tracking and post-round analysis. Now golfers can realize the benefits of the Arccos technology on PING clubs through our custom-order program, which offers both the Smart Grip and Smart Sensor technologies."

As it's the case with all Arccos enriched clubs, the new Ping gear which is going to benefit from Smart Grip and Smart sensor technology will provide golfers with club recommendations and precise yardage numbers, thus leading to better scores and more fun on the "battlefield". Here's John K. Solheim again explaining the nitty-gritty of Arccos technology: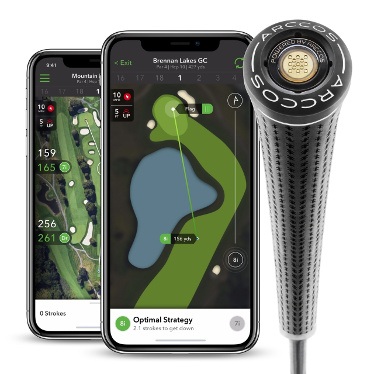 "We're very focused on helping golfers improve performance with every club in their bag. By equipping all their clubs with an Arccos Smart Grip or Smart Sensor, golfers can access valuable information relating to their performance before, during and after a round that will lead to lower scores and more enjoyment on the golf course.


In addition to providing exact distances from any point on the golf course plus club recommendations, the app collects thousands of data points that can be analyzed to uncover opportunities for further improvement through set makeup or other equipment refinements."

If you're going to order a Ping club featuring Arccos technology, you'll also get a ninety day free trial of the Arccos Caddie app. The Ping-made version of the respective app can only be used if one buys the entire Arccos-Ping set, putter included of course, with each of the pieces being equipped with Smart Sensors, Smart Grips or a combo of both. After the ninety day free trial period ends, you can buy a one-year subscription for $99.99 from Arccos. Arccos CEO and Co-Founder said Sal Syed has said about the agreement between Ping and his company that:

"We are honored to join forces with PING in furthering the promise of data for the everyday golfer. Our teams have a shared vision about the importance of on-course data, which through ShotLink® has already made a massive impact on the PGA Tour. The benefits of this data span the golf equipment spectrum: from smarter club selection decisions in play, to a more intelligent custom-fitting experience by augmenting the data captured in a hitting bay."

This interesting collaboration between two legendary names in the golf industry is basically paving the way for "normie" golfers to have the ability to play like PGA Tour pros, i.e. to collect shot/game data and analyze it like the "big boys". Here's a quick rundown on the Arccos-Ping product options: the Smart Grip is an exclusive-deal of sorts, being available in Golf Pride 360 Tour Velvet white (Std.) and aqua sizes (-1/64?). You can get the Smart Grip for Ping irons, metal woods and wedges on custom orders for $10.50 each (MSRP). The Smart Sensor also costs $10.50 each (MSRP) and it can be easily screwed into the top of the grip, being used especially on full swing clubs. Finally, there's the Smart Sensor putter, which is specially engineered for fitting Ping-made putters. The Smart Sensor Putter can be easily installed on fixed/adjustable length steel-shafts and costs $10.50 MSRP.