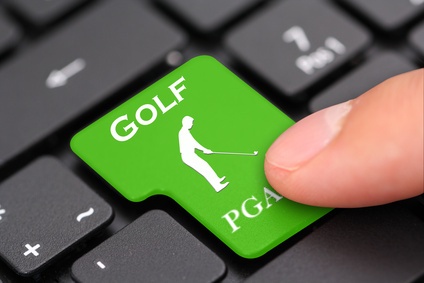 Don't Try This AT Home: So you think all professional golfers have textbook swings, with picture-perfect positions from setup to finish?
Think again.
In fact, most PGA Tour Players swings feature at least one quirky element that defies convention. It might be an overly strong grip or a looping takeaway. Maybe their hands are oddly contorted at the top, or their head pops up early on the downswing.
Jack Nicklaus, Lee Trevino, Arnold Palmer, Seve Ballesteros, Jim Furyk, Annika Sorenstam, Lee Westwood, Dustin Johnson… the list of pros with funky swing mechanics is long and distinguished.
Regardless of their idiosyncrasies, all PGA Tour Players arrive at impact in perfect form (except maybe Lee Westwood). That's a testament to these pros' considerable talents and obsessive practice habits – two things most amateurs can't match.
That's why we've titled this series "Don't Try This At Home." Each installment will feature photos of an amateur golfer demonstrating an unconventional move by a famous player, with text describing the position. From there, we'll explain why you shouldn't emulate this pro, how they work around the golf swing flaw, and what you can do if you suffer from the same affliction.