Jack Grace is a well known company among golf aficionados, and they've just released their latest Alma Mater Series, along with the Gridiron Collection.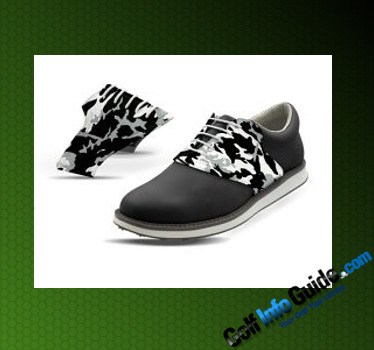 Jack Grace's products are very popular due to their particular feature, i.e. their golf shoe line comes with interchangeable saddle patterns, a feature which makes them unique in the industry. Jack Grace's premium leather shoes can now be "upgraded" using custom Camo saddle patterns, to support one's favorite college or NFL team during the football season. The interchangeable saddle patterns will allow you to match your favorite team's colors while playing your favorite game, on the course that is. It doesn't get any better than that for a true fan, right? To begin with, there's the new Innovator golf shoe, which is available for both men and women, and they're available in three distinct colorways: black, white and gray. There are, hold on to your hat, more than five hundred swappable saddle patterns for these shoes to choose from. Basically, you'll get 500 pairs of shoes for the price of one. I am exaggerating a little bit, for dramatic effect, but the truth is, having so many customizing options is awesome, as you're given the possibility to match any look and feel you desire. You can be the ultimate fan on the turf, while keeping it classy, playful, and why not, trendy. The new golf shoes from Jack Grace are the best in the business in regard to customization options, to fit one's style and personality, both on and off the golf course. According to the company's CEO Brad Smith, but let me quote the man himself: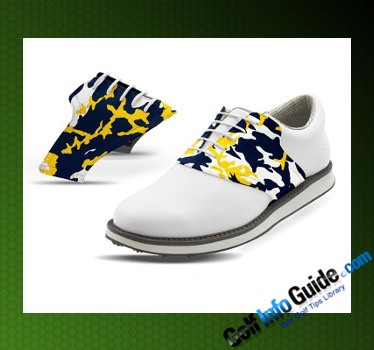 "When in comes to supporting your favorite team, we've got you covered with this line up of great looking saddles. The Gridiron Collection and Alma Mater Series for men and women come in a variety of eye-catching Camo designs. Jack Grace Shoes are the coolest shoes in golf and you will become a raving fan once you try them."

The brand new collection of leather golf shoes from Jack Grace features the company's proprietary and patented Hidden Channel Technology, which provides a seamless look for your shoes when you're changing out the saddles. Have no worries, as the shoelaces are working perfectly, being easy to tighten for great fit and ideal support, as in they're fully functional, despite the "customization" thingy, while the spikeless outsole provides amazing comfort, both on and off the course. However, during your golf sessions, the diamond-shaped traction elements on the outsole will deliver amazing grip on any kind of terrain, as they're designed for the ultimate stability and traction, but without sacrificing comfort in the process. The new Innovator shoes from Jack Grace retail for $160 (MSRP), with black saddles included in the retail package. If you want to buy additional saddles, they'll cost you extra: $40. There are literally hundreds of designs available for the extra-saddles, and you can even customize them for special events or promotions.