SkyTrak just released the latest version of their popular app for Android, PC, iOS and Android, the 3.3 respectively, which offers enhanced game improvement and challenge options.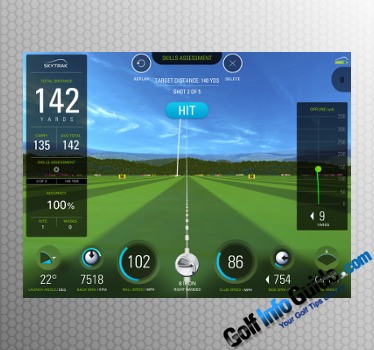 In case you did not know, SkyTrak LLC makes for a joint-venture between SportTrak and SkyGolf. Version 3.3 of their golf-improvement app brings you a number of new features, including a new Event Mode option added to Challenges and a new Randomizer in the Game Improvement Activities. The updated Randomizer feature now allows you to set your own distances or parameters, or to choose them using preset options, thus helping you to modify your practice routines in an easier fashion. If you want to host a challenge party, the new Event Mode allows you to invite 6 (or more) friends to a SkyTrak Closest to the Pin or Target Challenge. The latest version of the SkyTrak golf app offers a number of high tech features, tools and insights, which help golfers to improve their game and track performance, regardless of one's skill level.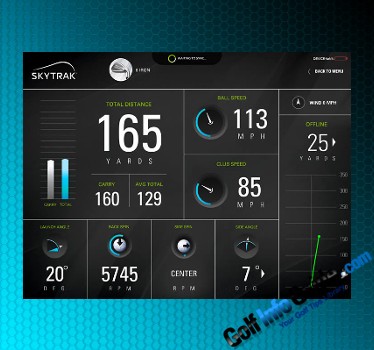 Also, the app makes playing golf more fun, especially due to the new Game Improvement and Challenge options. Besides the Event Mode and the Randomizer feature, the software updates in the SkyTrak Version 3.3 include Updated Dynamic Handicap Formula, Skills Assessment – Display Dynamic Handicap and Distance to Pin for each shot, Improvements to Target Distance Sliders, Added Scoring Mode and Shot Order to Challenges, Added file to store app preferences/settings, and a number of improvements and bug fixes which make the app more stable. According to reputable golf publications (like Golf Digest), the SkyTrak golf app is a professional-grade, affordable and convenient launch monitor and simulator, which is very intuitive (as in easy to install/use), while providing real time and accurate feedback, thus making for a complete play, practice and entertainment high-tech system for improving your golf skills at home. The latest 3.3 version of the SkyTrak golf app is available in both Google Play and Apple's App Store.