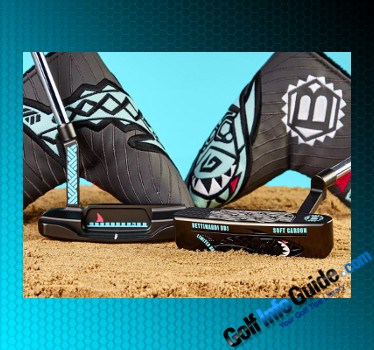 Bettinardi is going full Aloha in the new year, as the company announced its plans to launch a limited edition of their most anticipated putters in 2019, and we're talking about the BB1 Tiki. This baby is going to be any collector's wet dream, without any doubt, as just 250 of these bad boys will be available for purchase for the brand aficionados worldwide. Just like last year's edition, the 2019 Tiki putters from Bettinardi feature a Hawaiian theme (hence the name), to coincide with the opening event of the 2019 PGA Tour, the Sentry Tournament of Champions respectively.
The limited edition 2019 BB1 Sound Slot Tiki Putters come with a cool face milling mimicking Hawaiian coastline's ocean waves on their cavity back, and if you take a look at the waves, you'll see the RJB letters cleverly hidden in the wave-design.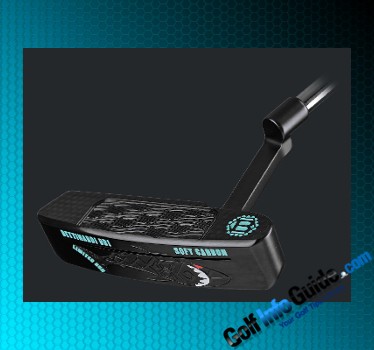 Obviously, the RBJ acronym stands for Robert J. Bettinardi, the company's putter designer and founder, also known as Bob Bettinardi. But wait, there's more of the cool stuff: the sole of the BB1 Tiki putters is decorated with an awesome engraving depicting a Great White shark. Furthermore, if you inspect the shark closely, you'll be able to spot Bettinardi's signature Honeycomb shapes. It doesn't get any better than that, isn't it?
Besides "cool optics", the new/limited run BB1 Tiki putters will make for Bettinardi's best products ever, as they'll incorporate all the latest technologies available in the company's portfolio, including the famous sound slot precision milled into the sole. Needless to say, these high end putters are crafted to perfection using soft carbon steel and feature an awesome PVD black finish.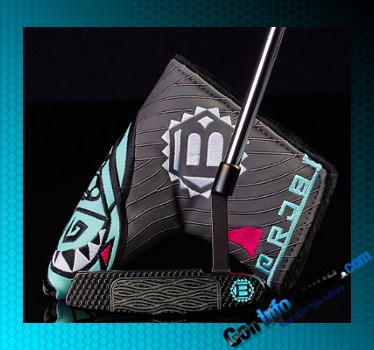 On top of that, each putter is hand-painted in Tiffany Blue, pink and white colors. Technology wise, these putters come fully loaded with the company's fancy sounding Feel Impact face technology, also known as FIT, which delivers that ultimate soft feel we all know and love in our putters, and they weigh 350 grams.
Finally, each putter will arrive to its lucky owner with a matching-custom-madeTiki headcover depicting the same ocean wave/White Shark design, and Gripmaster putter grips in perforated black leather. I saved the best for last: starting with January 10th, you can order your own personal BB1 Tiki putter on Bettinardi's official website or at select dealers for just $525.