PXG is a company regarded by many as a "boutique brand", due to their highly expensive gear. However, as a general rule of thumb, premium gear and state of the art technology always come with premium prices, and the same stands true for PXG's latest golf gear lineup. It looks like 2019 will be an interesting year for the brand aficionados, as the company launched a ton of new clubs: 0811 X Gen 2 drivers, 0341 X Gen 2 fairway and 0317 X Gen 2 hybrid.
To begin with, it's worth mentioning that PXG is owned by a multi billionaire, Bob Parsons respectively. Also, PXG is the new kid on the block so to speak, as they've launched their first driver in 2016, i.e. not three years ago. And yes, PXG's first driver was received with skepticism by the golf community, and I am talking about the 0811 driver. Bob Parsons confessed at the time that he wished he never launched the 0811 back in 2016, because, according to tour players and paying customers alike, it was too spinny, hence it failed to impress, even if the company was trying at the time to build credibility and to basically reinvent the "wheel" via PXG's patented hollow body technology.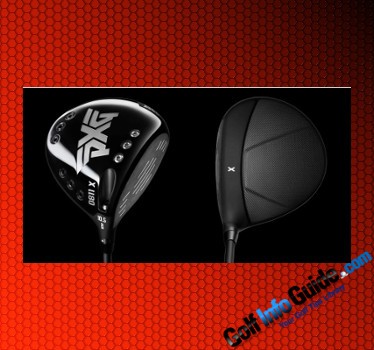 Learning from past mistakes, PXG returned to the drawing table and re-designed 2 brand new drivers from scratch. Obviously, we are referring to this year's PXG 0811 X Gen 2 and 0811 XF Gen 2 Driver. According to PXG, the driver design was inspired from, hold my beer and check this out: American muscle cars. If you were wondering what's the common denominator between golf clubs and muscle cars, keep reading and you'll see what's up with that one. Also, the numbers and the tech specs of these babies are telling an interesting story, so stick with me until the end.
To begin with, the PXG 0811 X Gen 2 is designed to be a high launching, smaller profile, low spinning driver, making for the company's lowest spinning driver to date, and it's aimed at delivering raw distance basically. The 0811 XF boasts a larger profile, and hence makes for a mid-spin, higher launching driver, due to its combined moment of inertia which boasts more than 10,000g-cm2. The company also claims the latter to be the most forgiving driver in the industry, and that's an extraordinary claim, to say the least.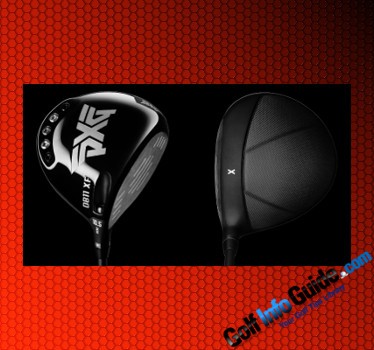 Both the PXG 0811 X Gen 2 and 0811 XF Gen 2 drivers feature cutting edge carbon crowns and complex weight options, just like their complementary fairways and hybrids; these high tech features are aimed at optimizing spin, launch and shot shape, regardless of one's swing type.
As usual, these babies don't come cheap, as I already told you in the preamble, but they're a tad more affordable compared to the original drivers ( $575 MSRP with several custom shaft and grip options, available starting with January 15th), especially when you consider the fact that other brands are upping their prices in 2019. PXG goes the other way around, and that's remarkable.
Remember how I told you about the drivers' design being inspired by American muscle cars? Well, it's to mention the Hot Rod technology. That's the missing link between muscle cars and golf clubs. Also, the 0811 X and XF Gen2's carbon fiber crown is shaped to mimic the awesome hood design of the Shelby Mustang, a 500 BHP monster. The multi level carbon made crown also boasts a new aerodynamic design and provides support for the face. These innovations dramatically reduce energy loss, which means enhanced control and improved distance, along with reduced drag.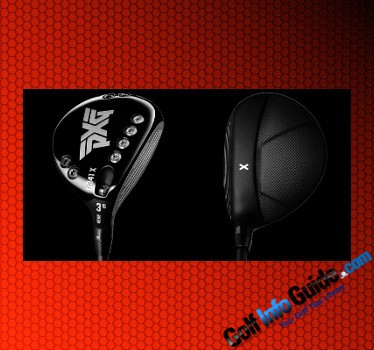 The crown features PXG's patented Hot Rot technology, reduces glare and and works as an alignment aide, while dampening vibration, in order to deliver, but let me quote PXG: "a pleasant and unique feel and sound, reminiscent of a persimmon driver head."
The 0811 X and XF Gen2 drivers also boast PXG's proprietary TPE ( thermoplastic elastomer ) insert, just like the first generation. The sole insert is aimed at enhancing feel and dampening vibration, as well as improving the acoustics.
Since we're dealing with high-end gear here, an obvious talking point regarding the new 0811 X and XF Gen2 drivers is the center of gravity. The former has a very low center of gravity, designed to reduce spin, which has been the main issue with the first-gen, as I already told you (it spun too much). Also, the Precision-Weighting Technology uses heavier and larger weights compared to the first-gen. To be more precise, the 0811 X comes with 3x 4.1 gram silver-tungsten weights and 6x 0.8 gram titanium weights.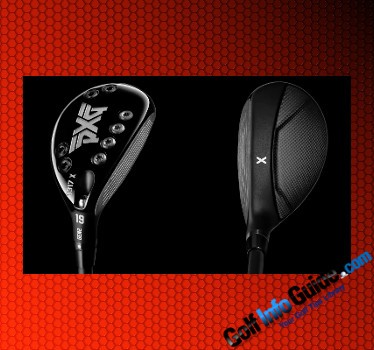 The XF comes with 3x silver weights and 2x titanium weights. Also, the 0811 XF driver has a low/back center of gravity, to promote mid spin and to boost dynamic launch, while the X has an extremely low center of gravity, as it's distance focused. The second-gen drivers from PXG will be available starting from January 15th for $575.
Now, let's talk a little bit about the PXG Gen2 fairway woods and hybrids. Just like the drivers, these bad boys also come loaded with all the bells and whistles available in PXG's portfolio, including that cool Hot Rod technology and the cool multi-purpose carbon fiber crown, being designed to deliver an easy transition from the driver. Just like the gen 2 drivers, the new fairway woods and hybrids were re-designed and improved, especially due to the company's proprietary Precision-Weighting System technology incorporated into their built. The Precision-Weighting System is particularly impressive in higher lofted/smaller headed woods, as it offers amazing customization options, while maintaining the visual appealing appearance of the club. The crown is stiffer and the center of gravity was moved down and forward in the new fairway woods from PGX, which resulted in noticeable distance-gains and improved feel and sound. Compared to the first-gen, the new fairway woods from PXG are 1-2 MPH faster (in terms of ball speed), up to 10 yards longer, offer 3 percent tighter dispersion and 300-400 RPM lower spin, with a similar launch angle. The second-gen fairway woods from PXG will be available starting from January 15th for $425
The PXG 0317 X Gen 2 Hybrid also comes with a carbon crown for improved consistency and faster ball speeds, in an anti glare finish featuring a matt paint job. The center of gravity was positioned low and forward, to promote low spin performance, while the Honeycomb TPE insert enhances sound and feel, and dampens vibration. Compared to the first-gen, these bad boys offer 6 percent tighter dispersion, and are up to 7 yards longer, and 2-3 MPH faster (in terms of ball speed). The launch and spin rate are pretty much the same compared to the first-gen. The second-gen hybrids from PXG will be available starting from January 15th for $375.