If you're a fan of the brand, the good news for today is that the rumored yellow Pro V1 and Pro V1x golf balls from Titleist have become fact.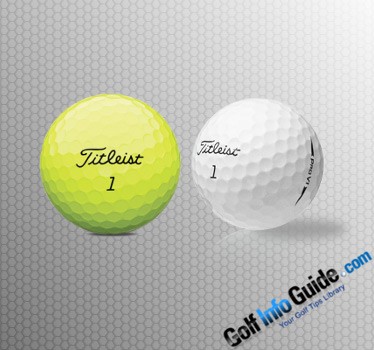 More precisely, the company officially confirmed that their immensely popular golf balls, the iconic duo composed of Pro V1 and Pro V1x, is going to be available in a cool yellow color starting with next year. Yes, you'll have to wait, but the wait will not be in vain. According to Mike D., who incidentally is Team Titleist Manager, but let me quote the man himself:
"Now, you may have heard some of the rumors out there that this was the year that we would finally introduce a yellow Pro V1, well, I'm here to let Team Titleist know that the rumors aren't rumors at all. That's right, after speaking with our product team I am able to confirm that we will be launching (sorry, I couldn't avoid the pun) yellow Pro V1 and Pro V1x golf balls in 2019."

If you follow the discussion thread, you'll discover that the decision of making yellow versions of the Pro V1 and Pro V1x was a direct consequence of posts within the community. Yes, internet fans made this happen, and that's amazing. Here's Big Mike again:
"In fact, Team Titleist played a pretty big role in making this happen. We read and shared all of the posts from the community asking for us to make a yellow Pro V1 and our R&D team went to work.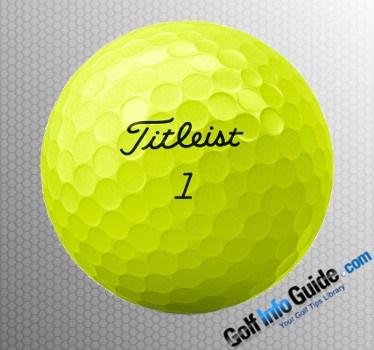 It's a known fact that Titleist's Pro V1 and Pro V1x golf balls are setting the standard in the industry for almost 2 decades now, since they were first introduced back in 2000, when the Pro V1 marked its historic debut on the PGA Tour. Since then, both versions have become the most played golf balls by both elite amateurs (they're pretty expensive) and golf-pros, and they've been described as the golden standard in the industry. Also, the Pro V1 and Pro V1x were constantly the top selling golf balls at retail shops all over the world. And yes, the great news for the fans of the brand is that both these babies will become available in a yellow tone (I bet Donald Trump loves this) at some point next year. If you were wondering why it took Titleist 19 years and some change to make a golden version of their iconic Pro V1 and Pro V1x golf balls, the answer is, well, how should I put it?
They simply did not believe their fans would be interested in non white (that's racist!) golf balls, and they wouldn't actually buy them. Joke aside, there's also another reason for their color-blindness. The thing about the later generations of the Pro V1 and Pro V1x is that they feature a 3-piece construction/4-piece construction respectively, with a urethane cover, which incidentally does not allow the addition of yellow paint. So, there's a technological reason, on top of the company's feeling about people not being interested in yellow golf balls (true story). The good news is that the new Titleist AVX, which is a 3-piece lower compression urethane covered golf ball, uses a different type (blend) of materials in its cover, hence yellow is back on the menu, boys! As far as I can remember, Titleist is introducing a new generation of Pro V1 and Pro V1x balls every 2 years, during the PGA Tour at TPC Summerlin at the Shriners Hospitals for Children Open in Las Vegas. So, if we can learn anything from history, the brand spanking new yellow Titleist golf balls will be revealed to the general public in November, at this year's Shriners Hospitals for Children Open. And most probably, the yellow Pro V1 and Pro V1x will become available in stores at the end of January next year.