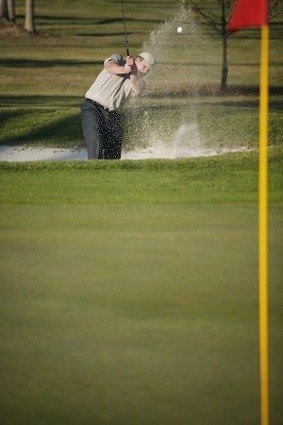 There's a lot to love about golf wedges.
As the most lofted and shortest (excluding the putter) of all golf clubs, wedges are relatively easy to hit for the everyday golfer. They're incredibly versatile, too. Golf wedges can be used for full-length approach shots, usually from inside 125 yards, as well as chips and pitches from near the green. There's even a wedge designed specifically for playing from sand bunkers. Naturally, it's called a sand wedge.
In case you're new to the game, you should know there are four basic golf wedges. In order of loft (lowest to highest), these are the pitching wedge, gap wedge, sand wedge and lob wedge. Each wedge is a multi-purpose weapon… Provided you know how to wield it.
If not, it's in your best interest to learn.
Aside from putting, no part of the game affects scoring as much as wedge play. A large proportion of strokes pile up within 100 yards of the green – called the "scoring zone" for good reason. The golfer who can consistently knock it close to the pin from this range enjoys a huge advantage over the big hitter who lacks short-game skills.
In fact, deft wedge play is a great equalizer for less powerful golfers. This holds true at the game's highest levels, where short hitters like Zach Johnson, David Toms and Mike Weir have all claimed major championships on the strength of their scoring-zone brilliance.
That's the real beauty of golf wedges – anyone can learn to use them proficiently.
In the Wedges Tips menu on your left, Golf-Info-Guide.com's resident teachers offer text and video lessons on basic wedge play, from setup to finish. Also covered are correct chipping technique, getting maximum spin on your wedge shots, taking full advantage of your lob wedge's benefits and many other topics.
We can also help you decide which golf wedges to include in your 14-club set. Are the standard pitching and sand wedges enough, or should you consider a gap and lob wedge, too?
So many wedges, so much to love. Try the tips on this page and you'll come to adore these clubs, too.