Ping recently introduced their latest Sigma 2 putters, featuring the company's proprietary dual durometer face, along with an adjustable length shaft.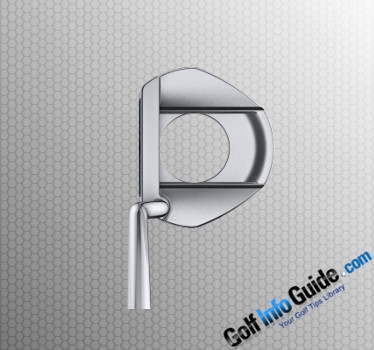 The dual durometer face technology is aimed at providing a better (as in more dynamic) response, along with a softer feel, via a multi-layer patented face technology. On top of that, there's a newly designed adjustable length shaft. The new Sigma 2 putters are available in no less than ten options, and they're already available on pre-order at Ping retailers from all around the world. Among the ten available options of Sigma 2, we must mention the Fetch model, a highly stable putter that comes with a golf ball pickup feature, which makes it rather unique. According to Ping's president John K. Solheim:

"The Sigma 2 putters are engineered to bring a new level of performance and excitement to our putter line,As we do with every product, we combined our extensive technical knowledge gathered over our nearly 60-year history with the needs of the everyday golfer. In the Sigma 2, along with the new face design that's both very soft and responsive, this approach includes providing golfers the ability to customize their shaft length by introducing a simple and intuitive adjustable-shaft-length technology that is a standard feature of every putter in the line. Our research indicates 8 out of 10 golfers are playing the wrong-length putters and losing strokes as a result. That's a staggering statistic to us and one we've made easy for golfers to solve with the Sigma 2. Golfers will see significant improvement in their putting consistency if they use a putter length customized to their game."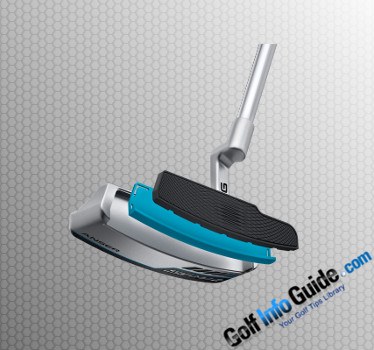 Ping is a major player in the golf-equipment industry, and they're known for engineering adjustable putters for years, yet the newly designed adjustable length shaft in the Sigma 2 is more simpler and more intuitive than ever before. The new adjusting system is cleverly concealed beneath the putter's grip, thus allowing you to precisely customize length to fit your desired posture and stroke. The length can be modified between 32 and 36 inches, and I must emphasize it again: the customization process is extremely intuitive and quick, thanks to a specially designed adjustment tool, that must be introduced into the top of the grip. This is a really cool innovation by any metrics, easy to use and highly efficient, compared to previous generations, i.e. the old adjuster was a bit distracting and rather bulky, being located at the bottom of the grip. There's a wide variety of head shapes too in the new Sigma 2 putters, ranging from high moment of inertia (MOI) models featuring state of the art alignment technology, to blades for old-school golfers. There's also a brand spanking new 2 piece pebax polymer insert put into play. Ping claims that their new pebax polymer technology works in a similar fashion to a multi layered ball, i.e. it delivers a firmer feel, which is required for longer putts, along with a soft touch, for must-makes, as required. Also, as I told you previously, there's a new Fetch model of Sigma 2, for senior golfers, or for folks with medical issues. This version features a ball-sized hole located in the head, which can be used to retrieve the ball from the hole. This is pure genius, indeed, and senior golfers will definitely appreciate Ping's attention to detail.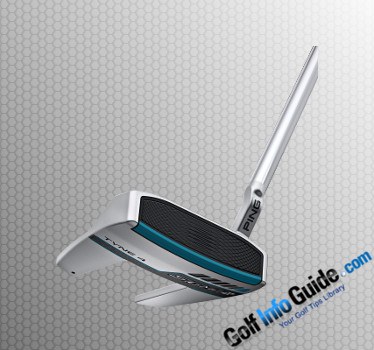 The lively yet soft feel in the new Sigma 2 line of putters is due to the company's highly innovative dual durometer Pebax face insert. There's a softer layer in the front, which is ideal for delicate/shorter must makes, while the back layer is a tad firmer, thus offering distance control and solid feedback for longer range putts, together with delivering improved consistency overall. The proprietary TR face pattern further improves touch and pace, as it speeds up off center hits, thus delivering consistent ball speeds across the face. Here's Ping president again, on the dual-durometer face:

"Feel is difficult to quantify as there are a lot of opinions and preferences about how a putter should feel. The Sigma 2 has a very soft feel with a lively response, similar to a solid-face putter. It is designed for the golfer who prefers a putter on the softer side of the spectrum but with the response of a firm face, including more consistency on longer putts. By combining the two hardnesses of the PEBAX material and utilizing our TR face pattern, we're providing a feel preference that appeals to a large segment of golfers while delivering the consistency golfers need to improve their 'strokes gained: putting' results."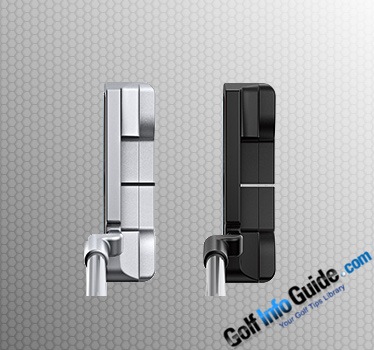 The new Sigma 2 putter's USGA conforming adjustable length shaft is designed to be very easy to use and it allows you to tinker with your putter until you achieve the desired length, i.e. to self fit yourself to perfection. Finally, the new Ping Sigma 2 putters arrive with 3 proprietary Ping pistol grip designs: the PP 60, which is mid-sized and lightweight, ergonomically designed to fit the contours of the hands, featuring flats on the sides and on the top, then there's the PP61, a tad heavier and boasting an obvious pistol-shape, whilst the PP62 is more rounded and larger, yet still lightweight, being designed to promote quieter hands.
Here are the new Sigma 2 putters model descriptions:
The Anser is one of the most popular and widely used putters in the PGA Tour history. Its latest iteration features a simple alignment line, a clean top rail, the classic heel toe ballasts, aimed at increasing the moment and inertia, together with eye-candy contours. The Anser comes with a medium head weight and a blade design, making for a proficient putter, regardless of distance. The Anser is available in Platinum or Stealth finish, with a 350 grams head weight and it retails for $215 (MSRP).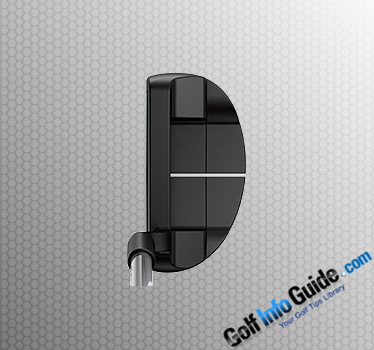 The ZB2 makes for a new and improved ZB, with a touch of modernity. In order to increase the MOI, the new ZB2 comes with heel and toe weighting and a deeper center cavity. These tech innovations deliver 25 percent more moment of inertia compared to the previous generation. However, forgiveness was not sacrificed in the process, as the ZB2 is just as forgiving as the Anser. The medium head weight and blade design of the ZB2 deliver amazing versatility and playability from anywhere on the green. Available in Platinum finish with a 350 grams head weight, the ZB2 retails for $215 (MSRP).
Next, there's Arna, which boasts an Anser-inspired timeless design in classic Ping fashion. Arna is a mid-mallet putter model, with a compact profile and a flow style hosel. In order to deliver amazing stability on shorter putts, along with long-distance control on lag putts, the Arna comes with a 360 gram head weight. Available in Stealth finish, this mid mallet retails for $215 (MSRP).

The Kushin C is built and designed to appeal to golfers drawn by the stability/visual symmetry of a face balanced design, as it makes for a center shafted putter, which emphasizes its toe/heel ballasts. Its center-shaft design and the 360 gram weight keep Kushin C's head very stable, especially when it comes to short putts. This mid-mallet design is available in Platinum finish and it retails for $215 (MSRP) at Ping authorized retailers world-wide.
Next in line is the Fetch, a very unique putter, designed to help golfers pick up the ball or remove it from the cup using the putter-head, thus eliminating the need to bend down. Moreover, the Fetch is an extremely high moment of inertia putter, considering its size, due to its circular shape, which permits for optimal perimeter weighting. This baby is amazingly stable on shorter putts, due to its 365 gram head. This mallet-design putter is available in Platinum finish and it retails for $235 (MSRP) at selected retailers.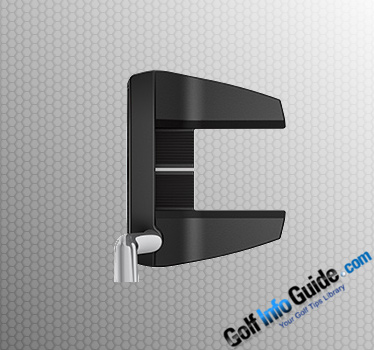 Next in Ping's Sigma 2 putter lineup is the Tyne, featuring a PGA Tour winning design, thus making for an amazingly stable putter, and very easy to align due to its newly designed micro lines, which are highly visible from address. The Tyne also comes with a 365 gram head for added stability on shorter putts, and offers unparalleled feel for longer attempts. Available in Stealth finish, the Tyne retails for $235 (MSRP) at selected retailers world-wide.
Then, there's the Tyne 4 putter, which is designed to recreated the original Tyne's ease of alignment and stability in a heel shafted version. Also, the Tyne 4 comes with a heavier (370 gram) head, engineered for a smoother stroke temp, and for improving consistency, with an emphasis on shorter putts. Available in Platinum finish, the Tyne 4 retails for $235 (MSRP).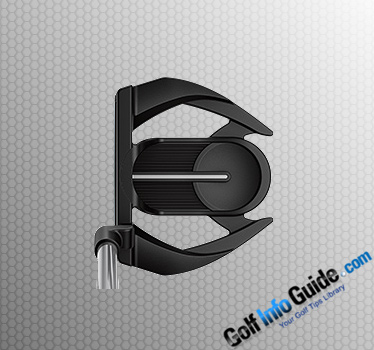 The angular shape Wolverine H is engineered to deliver unparalleled accuracy due to its long alignment line and ball shape geometries, which simplify aiming. The 370 gram head in this mallet-design putter delivers a high MOI and promotes consistency, while dramatically improving forgiveness, with an emphasis on shorter putts. Available in Stealth finish, the Wolverine H retails for $235 and it makes for "the jack of all trades" putter, aimed at appealing to a wide range of golfers.
Last but not least, there's Valor, a high moment of inertia mallet-design putter, a new model in Ping's Sigma 2 family, engineered to deliver ease of aiming and amazing stability due to its heel toe ballast. There's also a contrasting alignment line which contributes to ease of aiming, while the 365 gram design delivers top-performance particularly on shorter putts. Available in Stealth finish, this mallet-design putter retails for $235 (MSRP) at selected retailers world-wide.