Cobra recently announced their new F-Max Superlite Driver and Fairway Woods, which are the company's lightest ever, hence the Superlite particle.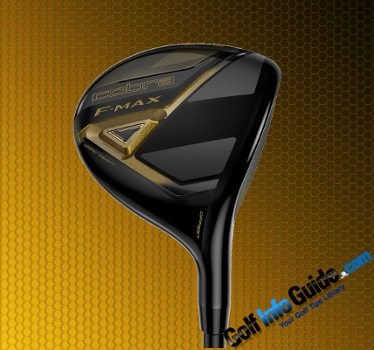 The new F-Max line of golf gear from Cobra Golf is aimed at providing maximum distance and speed to players with average/moderate swing speeds. Cobra is the industry leader in terms of design and club innovation, and just a few days ago, on September 12th, they've announced the introduction of their easiest to hit and lightest collection of drivers and fairways, which are built and designed following the success of the original F-Max line-up.
The initial F-Max family was introduced initially last year, in 2017; one year later, the brand spanking new F-Max men's and women's Superlite Drivers & Fairways are even lighter, compared to the first-gen, and they provide more distance, speed and an easier launch. In order to achieve these features, Cobra put their best technologies in their new F-Max line. To give you a "taste" of the business, the latest F-Max Superlite drivers are re-designed with a six gram lighter club-head, yet, the moment of inertia is still greater than five thousand. That translates into Cobra's lightest driver head, yet, miraculously enough, forgiveness and stability were not sacrificed in the process. Moreover, additional weight was saved courtesy of a seven gram lighter grip, and a 5 gram lighter shaft. The overall saved weight in the F-Max Superlite drivers stands at an amazing 287 grams, due to state of the art technologies and design working together to deliver the fastest club possible along with stellar ball-speed performance, everything aimed at moderate swing golfers. Even the grip in the F-Max Superlite driver is built and designed using a very soft and light rubber compound, for amazing feel and improved comfort, not to mention a lighter swing weight, and I am talking about the Midsize LAMKIN REL 360 grip.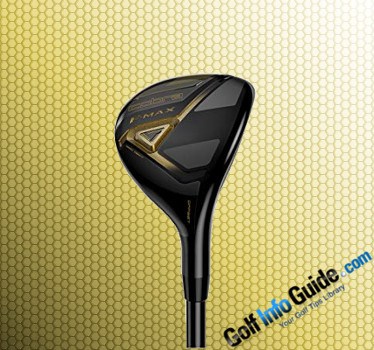 The shafts are also playing the "Superlite" tune, offering the ideal melange of speed, distance and launch. The F-Max Superlite drivers benefit from a lighter profile, which confers them a more balanced and faster swing transition, especially for players with smoother tempos. Moreover, the latest Cobra F-Max Superlite drivers benefit from the company's latest and greatest super-game-improvement technologies, being offered in both straight and offset neck hosel designs. To enumerate the key technologies incorporated into Cobra's latest drivers, we have the Oversized Clubhead Shape, which makes for an over-sized address profile, aimed at promoting forgiveness and more accurate/consistent drives via reducing club-face twisting, a very thin Titanium-made face insert, engineered using Cobra Golf's patented E9 technology (a variable thickness face design for improved distance and ball speed), a very elegant and subtle Crown Alignment Feature, an internal Back/Heel CG Weighting system, aimed at providing straighter ball flights and higher launching trajectory, and, finally, a nice choice of Hosel Options, i.e. the offset hosel, that promotes a draw-biased trajectory, or the straight neck design. To quote Cobra Golf's VP of Research and Development, Tom Olsavsky respectively:

"We are very excited about this driver; we've been able to engineer an incredibly forgiving, powerful club and keep the overall clubhead weight to less than 300 grams. The F-MAX Superlite Driver will be the perfect solution for players who need the added speed of lightweight design without sacrificing forgiveness; those that will benefit from having a club that allows them to maximize their swing speed and launch angle."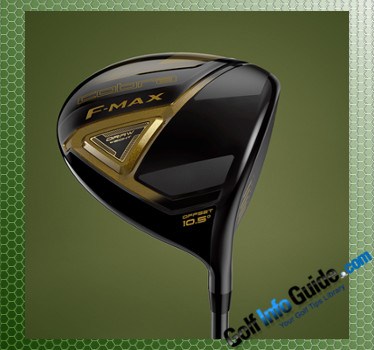 Now, let's talk a little bit about Cobra's new F-Max Superlight Fairways, which are engineered with the same weight saving, game enhancing/improving and highly innovative benefits as the driver. Obviously, the F-Max Superlight Fairways boast a different design, i.e. a shallow face and a low profile. I must mention that the face is built using forged high strength 455 stainless steel, which dramatically increases launch and ball speed all across the club's face, regardless of turf conditions.
The new Cobra Golf F-Max Superlite Drivers and Fairways can be bought both as standalone products or as part of a thirteen piece complete set as it follows: Men's F-MAX Superlite Driver ($299 MSRP), Women's F-MAX Superlite Driver ($299 MSRP), Men's F-MAX Superlite Fairways ($199 MSRP), Women's F-MAX Superlite Fairways ($199 MSRP), F-MAX Superlite Men's Complete Set ($1,199 MSRP), F-MAX Superlite Women's Complete Set ($1,199 MSRP).