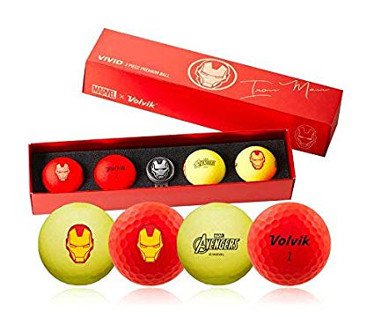 We told you in a previous article about the Marvel x Volvik Collaboration, and we're talking about the Ironman, Captain America and Spider Man Vivid 4 Ball sets. And today's story is about a match made in heaven, as the collaboration between these two awesome brands resulted in stellar sales figures, i.e. this move proved to be touched by genius and an instant sales hit. Volvik is a top-dog in the golf manufacturing industry, and their high performance golf balls which are available in over 23 vibrant color ways just reported record setting sales.
Obviously, the sales figures were heavily influenced by the recent release of the highly anticipated Disney franchise movie Avengers: Endgame, that was released on April 26th in US theaters, and since, the demand for the Ironman, Captain America and Spider Man Vivid 4 Ball sets went through the roof.
The movie itself proved to be a huge box office performer, setting new records as the highest grossing movie of 2019 and the tenth highest grossing flick of all time. Since Avengers: Endgame was released, Volvik golf balls witnessed unprecedented demand, as expected we might add, from both retailers/pro shops from all across the country and individual golfers alike. Obviously, we're talking about the Marvel special edition golf-ball sets. Here's Don Shin, president of Volvik USA talking about their recent success: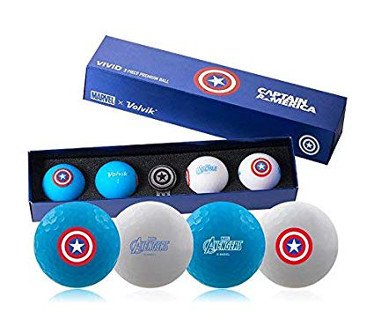 "Since the premier of Avengers: Endgame, demand for the Captain America, Ironman and Spider Man Vivid 4-Ball Sets has exceeded our most aggressive forecasts,The response to the introduction of our Marvel Collaboration has been extremely robust. We feel fortunate to have such a strong relationship with the Marvel team and look forward to continued success."

Just to refresh your memory, the Marvel themed Volvik Vivid makes for a 3 piece high performance oversized golf ball, which arrives in a matte finish and it's the brainchild or the product platform if you like of Marvel Collaboration of Captain America, Ironman and Spider Man. Each of the tree distinct sets comes with its own custom-made package, featuring 4 Marvel decorated Volvik Vivid balls; naturally, each ball features Captain America, Ironman and Spider Man logos, and included in the retail package is a cool custom-tooled ball marker along with a magnetic hat clip.
The price for a Marvel-Volvik ball set is a little bit steep, as four balls will draw $24.99 from your bank account, but if you're a true-fan of the Marvel universe, these items are definitely a must-have collectible, especially if you're also a true golf aficionado.