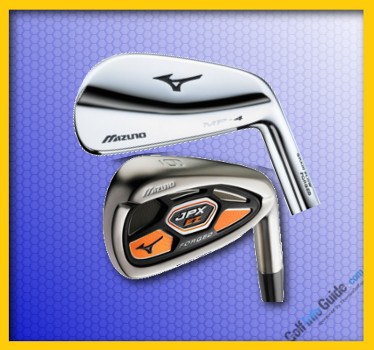 Few golf equipment brands inspire the fierce loyalty Mizuno commands.
That's especially true of the company's forged irons, prized for their soft feel and classic lines.
Mizuno lovers have two new reasons to rejoice: The MP-4 and JPX EZ irons.
The MP-4 model is strictly for good players. Make that very good players – as in 4 handicap or better. The forged blades have no cavity-back or similar game-improvement features, but they are built with a muscle-back design that puts extra weight behind the sweet spot for solid contact. "If you want to learn to become a truly great shotmaker," says Mizuno exec Tetsuya Kanayama, "the MP-4 is the best teacher you can have."
A set of eight Mizuno MP-4 irons with steel shafts retails for $999.
The JPX EZ irons are made with a different golfer in mind: the 10 to 35 handicapper. They're cast, not forged, and feature a "Max Pocket Cavity" and "Hot Metal" face which, the company claims, create a sweet spot that dwarfs those of competitive offerings from TaylorMade, Ping and Callaway. "You're going to be able to hit shots that you've never been able to hit before," says Mizuno engineer Tomo Aoki. The JPZ EZ retails at $699.99 for a set of eight steel-shafted irons.
If you like the sound of the JPX EZ but crave the feel of forged carbon steel, Mizuno's got you covered with the JPX EZ Forged version.