According to Cobra Golf, the company's newest line of F-Max Superlite Irons and Hybrids makes for Cobra's easiest to hit and lightest pieces of golf gear ever made.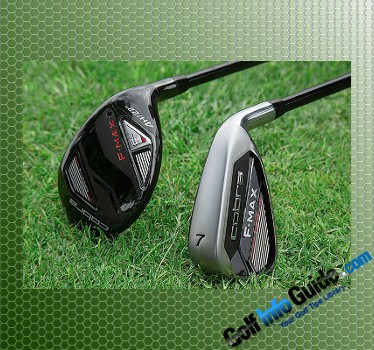 That's a bold statement, to say the least, but Cobra Golf has a long history in regard to golf innovation, and it certainly plays with the big dogs in the industry, hence we should take their promise seriously. Now, as per the official release, the F-Max Superlite offers better launch and more power for moderate swing speed golfers. These irons and hybrids are the successor of the original F-Max irons, which were released last year, back in 2017, and they're built learning from previous experiences, taking innovation and club design one step further. As usual, we might add, since we're talking about Cobra Golf.
The 2018 F-Max Superlite irons and combo sets are available for both men and women golfers, and they're designed with the latest and greatest technologies in Cobra Golf's portfolio. Due to the company's R&D team, the latest F-Max Superlite are incredibly lightweight and they feature an innovative design which is aimed at providing more distance, club speed and easier launch, compared to the previous generation. These latest irons and hybrids are literally taking ultralight technology one step further, boldly going where no one has gone before, to quote from the classics. Joke aside, both the irons and the hybrids in the 2018 collection feature a re-engineered club-head, which is now four grams lighter, while keeping their almost legendary high moment of inertia. This tech-improvement is delivering stability and optimized forgiveness. More savings in terms of weight are achieved due to the lighter grip and lighter shaft designs, which combined save approximately sixteen grams, thus providing the fastest-possible ball speed/club for moderate swing speed golf players.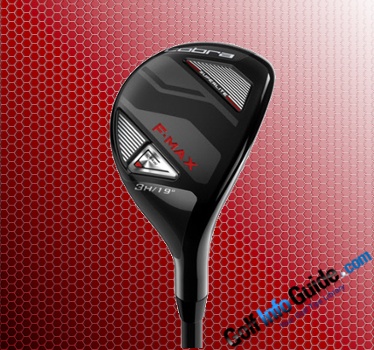 The new 2018 F-Max Superlite irons and combo sets are hitting the sweet spot when it comes to offering the ideal melange of distance, speed and launch, and they come with a hugely comfy midsize LAMKIN REL 360 grip (the exact same grip is available in the women's version by the way!), that's also designed to be as light as possible, seven grams lighter respectively compared to previous generations, due to a brand spanking new rubber compound, which is also softer and delivers a lighter swing weight, which translates into improved comfort on approach shots. Together with weight saving technologies (industry-leading shafts and grips), the 2018 F-Max Superlite line-up is fully loaded with game improvement technologies, in good Cobra Golf tradition.
We must also mention the optimized CoG (center of gravity), which is strategically positioned in each iron in order to deliver the desired trajectory and launch via progressive hosel lengths. The long irons have shorter hosels, which are aimed at lowering the center of gravity, thus promoting both distance and launch, whilst taller hosels, which are noticeable in short iron wedges, are raising the center of gravity location, thus promoting lower and perfectly controllable trajectories.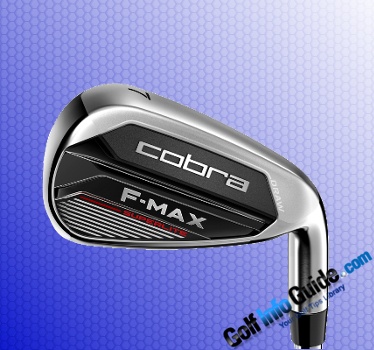 Moreover, the 2018 F-Max Superlite feature Cobra Golf's Progressive Offset Design, which is gradually increased in short irons and wedges, to maximum offset apparent in the long irons. The latest F-Max Superlite also have weight positioned in the low heel/toe areas, to increase both stability and forgiveness, for more precise approach shots. Cobra Golf achieved these features by using a low center of gravity (CoG)/high moment of inertia (MoI) design. The clubs are built featuring Cobra's Low Profile with Deep Undercut Design, which helps the ball get airborne easier, creates an easier launch and delivers more ball speeds, in order to optimize carry/overall distance, whilst the Greater Lofts improve flight trajectory, further adding to carry distance and promoting stopping power into greens.
Last but not least, the 2018 F-Max Superlite irons and hybrids look awesome at address, due to their premium chrome finish, which consists of a two-tone chrome plating, which also increases durability, making for long lasting and great looking irons.