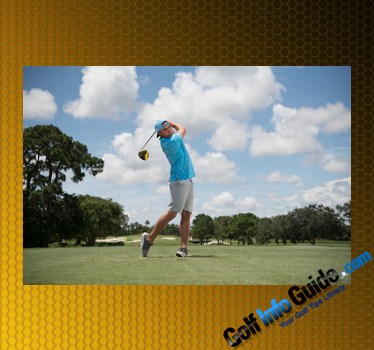 Even if we're facing a harsh winter ahead, the good news for the brand aficionados is that Puma Golf recently introduced its Spring and Summer 2019 apparel and accessories collection. The new SS 2019 apparel can be worn both on and off the golf course, in good Puma tradition, which makes it a great buy for "casual golfers" looking for street-wear inspired golf-apparel, that delivers style and comfort on a daily basis, but without sacrificing performance in the process.
The new Spring and Summer 2019 collection brings new technological improvements and fabrics for men, women and junior golf aficionados, blending Puma's heritage performance golf-gear with cool graphics, styles and spring color stories. Everything is a melange of fresh styling and high performance technical elements, including Puma's patented 3D knit textured materials, ALTERKNIT and FUSIONYARN Flex. Hence, the new looks of the SS 2019 apparel collection are combined with Puma's latest technological innovations to deliver amazing colorways and styling along with optimal performance. The point being, you have to look and feel great, whether you're playing golf or not.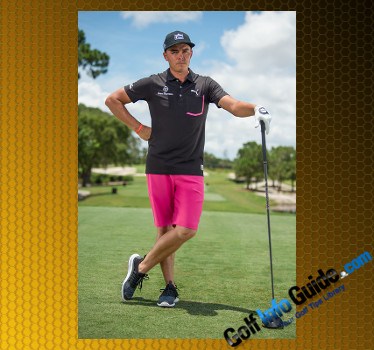 Truth be told, Puma's proprietary Fusion Yarn technology is not brand-new, having seen "action" in Puma's autumn collection, released earlier in 2018, but now it has been improved with new Flex properties, which include 4-way stretch, for an optimal range of motion, due to feedback from Rickie Fowler, the well known PGA Tour star.
The Fusion Yarn Flex combo is available in the Faraday and the Verdant polo shirts for men, but also in the Race Day and the Burst Into Bloom polo shirts for women. The new Spring and Summer 2019 collection also marks a first for Puma with regard to its use of the Alterknit technology, which replaces traditional graphic prints with knitted 3D patterns into their apparel, thus making the respective patterns more resistant to wear and tear. The new Alterknit technique is apparent in the new Radius Polo, Prismatic Polo and Palms Polo for men, but also in the Burst Into Bloom Polo for women golfers. The Global Head of Apparel for Puma Golf Kristin Hinze was quoted as saying about the new technology that:

Puma Golf is known for bold colour and graphics. Our goal this season was to evolve and elevate the line by adding some subtle prints that were still visually interesting and developing a new execution for the bolder graphics by using a tonal, 3D knit structure as opposed to a more traditional print. The result is a collection that is true to the DNA of Puma Golf, but more refined, designed to be performance-ready but easily transitions off the course.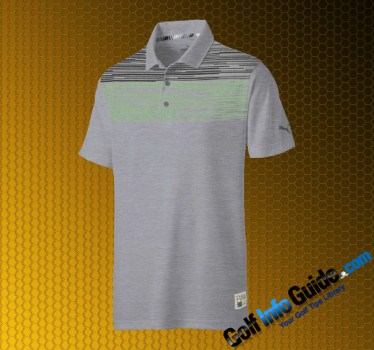 The new blend of technologies combines the breathability and softness specific to cotton with the durability and moisture wicking properties of polyester; in real life, that translates into a state of the art fabric, a fusion between natural fibers and synthetic materials which delivers the best of both worlds, i.e. a material that dries fast and draws moisture away from your body during prolonged golf sessions, while being comfortable and looking stylish in any setting. The same goes for the ALTERKNIT-made pieces, which deliver improved breathability both on and off the golf course.
Besides brand new polos and layering pieces, the Spring and Summer 2019 collection brings golfers from all around the world industry leading bottoms, available in both shorts and trousers, and we're talking about the Jackpot pant & short collection. These modern golf pants are designed to hit the sweet spot between fit, fabric and function, being engineered with a new polyester fabric, which excels in regard to its moisture wicking properties, and they're available in no less than 9 colors, including peacoat, pale pink, black, white, chocolate brown, orange, surf the web, quiet shade (yes, those are colors apparently), and Ashley blue. The Jackpot shorts boast fourteen different colors, including fuchsia purple, pale pink or blue azure. The Global Head of Apparel for Puma Golf Kristin Hinze added: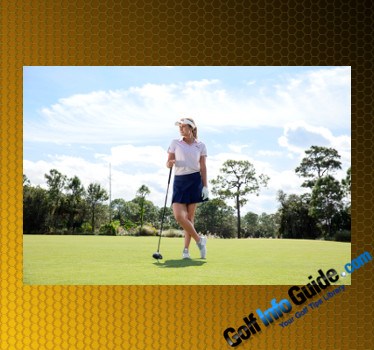 "The Jackpot pant incorporates the 'Best Of' when it comes to bottoms – a great fit, four-way stretch fabric for maximum range of motion and a new lightweight mesh stretch waistband for extreme comfort. We're confident this is the best pant in golf. The fit and fabric are polished enough for the office, and the performance and comfort are unparalleled on course."

The women collection also brings Puma's Pwrshape technology to the masses, which is aimed at delivering the ultimate in terms of support and comfort via the brand-new tennis-inspired Pwrshape On Repeat Skirt, which is available in 4 colorways, including peacoat, pale pink and black. Just like the rest of the SS 2019 collection, the women-apparel is designed to provide premium feel and comfort, and to be worn anytime-anywhere, whether we're talking about the office or the golf course, and everywhere in between.
The new SS 2019 collection is already available on Puma's international website, and it's currently being showcased on Tour by big names like Lexi Thompson, Bryson DeChambeau and Rickie Fowler.