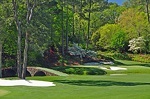 This is a list of USA Golf Course Reviews by the staff of Golf Info Guide. In this section we will provide insight into the very best golf courses around. We also provide test results from the Golf Info Guide staff with our opinion through a golf course star rating system of 1,2,3,4, or 5 star.
When you search for golf courses using a golf course finder, you should take note of the above star rating considerations. Of course, it is also important to learn the rules, the system and the mechanics of playing golf. Even with this, you should never forget all the simple and common steps entailing the game before you jump into mastering its knowledge base. Nevertheless, learning the basics of golf is still the most important step of all.
More and more people around the country are beginning to play golf. This is why more and more golf courses are being built as time goes by. USA golf courses are filled with new faces everyday. As a result, competition among golf courses has increased and is changing the way people choose the right ones for them.
In a nutshell, finding a golf course should always be the first important step to learn golf and choosing the right one among the many that are open is the key to start playing like a pro. Learning golf does not have to be complicated nor difficult to do. It must be simple and feasible.