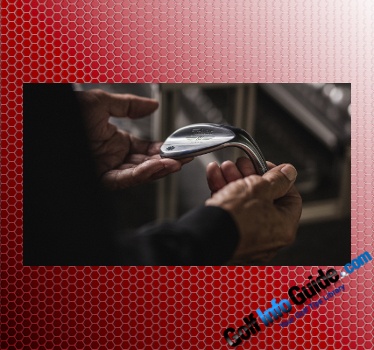 If you're a hard-core golf aficionado, the good news for today is that Vokey is now introducing its HandGround program for SM7 Raw models. And hold on to your hat: you don't have to be a Tour pro in order to benefit from this awesome program! Okay, you'll have to pay a fee, but it's alright, as we're talking about $195 per wedge and an additional surcharge to the tune of $75 for HandGround service. That's not a big price to be paid for Vokey's legendary HandGround services, at least in this writer's opinion.
The story goes something like this: we all know and love Bob Vokey and Aaron Dill's impeccable craftsmanship, and how they spent untold hours every week, fine tuning Tour Pro's gear at PGA events, creating customized wedges, built to meet the exact demands and specs of some of the bets golfers on the planet.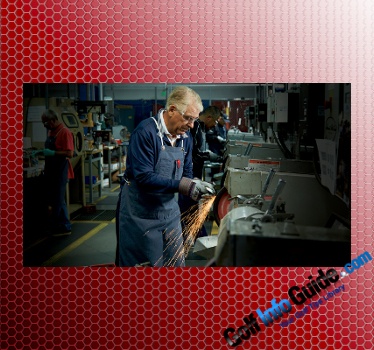 Until now, if you were looking for additional customizing for your gear, a little bit more compared to what's currently being offered by regular retailers, things like trailing edge relief, or to add custom heel,or to smooth out grinding lines on your wedge, well, tough luck, unless you were a Tour card owner. But now, we have Vokey's new HandGround program, which puts the kibosh on the limitations for the recreational golfer, provided he owns one of the most popular wedges on Tour today, the SM7 Raw respectively. Currently, the program is only available for this particular model, but that may change in the future, depending on its success. Basically, if you own this type of wedge and you're ready to pay a visit to Vokey's shop in Carlsbad, California (and the bill, of course), you'll end up with something rather unique: Tour-tier customization for your gear, and, why not, a collectible.
The program includes Vokey's tour pre-grind, additional heel relief and a pre worn leading edge. As Vokey puts it: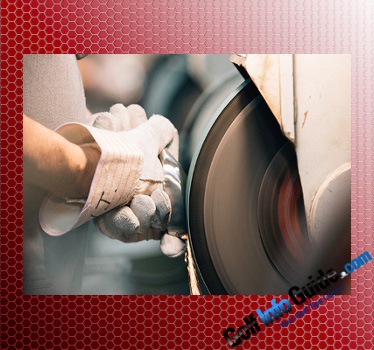 "This takes me back to my roots — one player at a time, one wedge at a time, crafting the sole to the player's exact specifications,"

It doesn't get any better than that! In order to start this program, Vokey worked with Pedro Olivares-Cruz and Marino Diego, 2 grinders he personally trained over the past year. By the way, Cruz has a long history grinding wedges in the Tour, working with Vokey and Tour pros on profile adjustments and performance-improving for more than 2 decades. Some of the respective performance adjustments were implemented in the current wedge line-up, i.e. they're really Tour proven, literally.
The new HandGround program benefits from a special accommodation inside Titleist's headquarters in Carlsbad, in a newly erected workspace, adjacent to the company's Tour Department. The bulk of the wedge-work detailing is going to be taken care of by the Olivares-Cruz/Diego team, as the workload arrives in the shop, while Vokey will only take care of "special orders" when his schedule allows it. Keep in mind you'll only be able to benefit from 2 adjustments maximum per SM7 Raw wedge, from a list of performance adjustments derived directly from what Tour players request on a "daily basis", thinks like matching a grind to a unique swing type, or to specific turf conditions.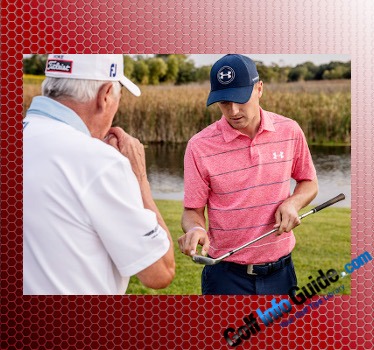 The performance adjustment program includes a pre worn leading edge, which dramatically reduces bounce, making your wedge to work better for shallow swing types or for firm turf conditions. You can also smooth out grind lines, in order to get a better feel through the ground at ball impact, while edge relief and/or heel relief diminish the probability of the sole catching through the turf. Head shape adjustments are also available, and include a thin top line, a semi square leading edge and tour grind. Vokey explained the tour grind thingy, but let me quote the legend himself:

"This grind is for the player who likes a pleasing look. He doesn't like the toe jutting out, leading edge jutting out. He likes a little softer topline with no sharp edges."

Having a semi squared edge profile adjustment helps with alignment on pitch shots, as the leading edge is made parallel to the first groove after getting straightened, and there's always the option of a beveled topline, which makes the head to look thinner at address, a feature that comes handy on the pitching/gap wedges. Moreover, you can modify specific grinds, besides performance and profile adjustments. You can alter an F grind and transform it into an S grind, provided you're looking for increased versatility on the green. Moreover, you can make a K grind to perform like a J grind via heel relief and trailing, if that's your cup of tea. Or, you can soften the grind angles on the L grind, thus transforming it into an A grind. The sky's the limit, right?