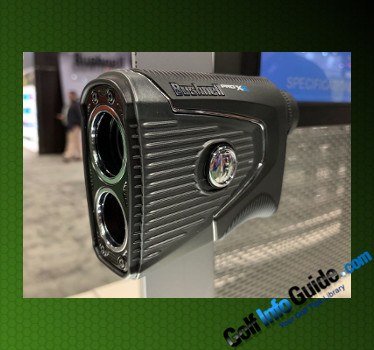 Bushnell started 2019 with a bang, as they just revealed their latest and greatest laser rangefinder to date, the Pro XE respectively, at the PGA merchandise show. Bushnell's latest gizmo boasts the company's patented Slope with Elements technology, which delivers compensated distances with pin point accuracy. According to Bushnell Golf Global Product Director John DeCastro, but let's quote the man himself:

"The Pro XE sets a new standard in laser rangefinders. From improved optics and longer ranging, to convenience features like Visual Jolt and BITE, Pro XE offers features golfers at all skill levels can appreciate. Updating our proprietary slope algorithm and adding 'elements' brings unmatched precision to the industry, making it the clear choice for Tour and elite amateur players".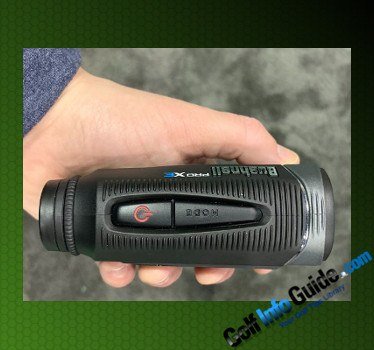 The latest laser rangefinder from Bushnell comes with a new and improved algorithm, and we're talking about Pro XE's Slope thing, which works by measuring ball flight data almost in real time, for delivering a more precise angle of descent. That translates into a very accurate Play As distance reading, over the previous algorithm. Bushnell's legendary JOLT technology was also updated in the new Pro XE, and we're talking about the "current year's" Visual JOLT technology, which brings a red ring into play, that flashes as JOLT vibrates. On top of that, we have BITE technology, i.e. a glorified magnetic mount, designed for allowing you to affix the Pro XE to a cart bar. The Bushnell Pro XE also boasts 7X magnification and within 1 yard accuracy, ranges 500+ yards to a flag, a tough and grippy rubber-armored metal housing, IPX7 certification (Water/Dust resistance), an enhanced ultra-bright backlight display, a high quality carry case which includes a belt loop attachment, a clip for your golf bag and velcro, and a golf bag strap attachment. The bad news is that all these fancy technologies come at a steep price: MSRP: $549.99.