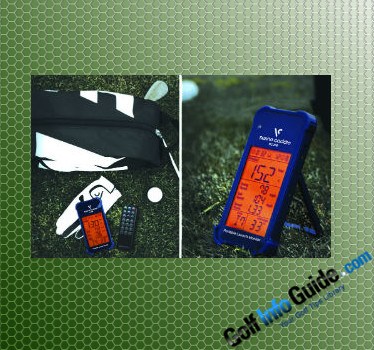 As its name suggests, the Swing Caddie SC200 is engineered to be your virtual caddie in 2019. The point being, since we're "in the current year" and we've all been developing a taste for individual golf stats due to the digital revolution, it's pretty clear that having a firm grasp on one's stats is the first step to improving one's game. Knowledge is power and all that, and here's where the Swing Caddie SC200 really shines.
To put is simply, the Swing Caddie SC200 is a portable launch monitor, which allows golfers to measure their game-stats and abilities by their most recent stats and/or best shots. Basically, your digital caddie is everything about displaying averages and storing game-data in real time. Using the Swing Caddie SC200, you'll be able to track your daily averages, and also to review your last 100 shots, thus gaining a clear picture with regard to your daily performance, improvements made and things of that nature. And being able to detect and to store all the nitty-gritty about one's daily performance will end up in having a useful tool if you look to improve your stats via tailoring a comprehensive practice plan to really make the most of your game.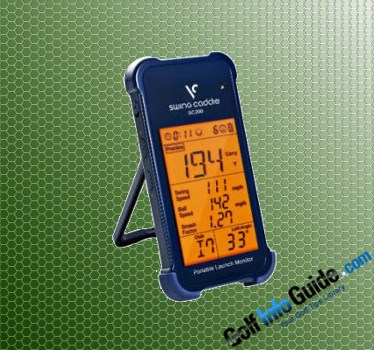 The Swing Caddie SC200 launch monitor can record all sorts of data, including smash factor, swing speed, carry distance and ball speed. Another cool feature is that your personal digital caddy allows you to fine tune your clubs and also customize loft settings, making it easier to understand how you perform when playing with different clubs, from both over time and a shot to shot perspective. Another advantage of the Swing Caddie SC200 is that it will provide you with very precise data when it comes to tracking one's stats, as this high tech piece of gear uses the latest and greatest technologies to deliver the most accurate data possible, including Doppler radar technology and barometric pressure calibration.
Using this baby you can be sure you'll benefit from tour level accuracy readings for all of your shots, and the best news is that you'll get it all at a lower price compared to "industry standard" launch monitors. The Swing Caddie SC200 is pretty light and compact, having the form-factor of a regular smartphone, which means it's highly portable and offers wireless connectivity, so you can enjoy it anytime, regardless of your location. The retail package also contains a remote control, that allows you to switch between the Swing Caddie SC200's settings while practicing your shots sans interruptions.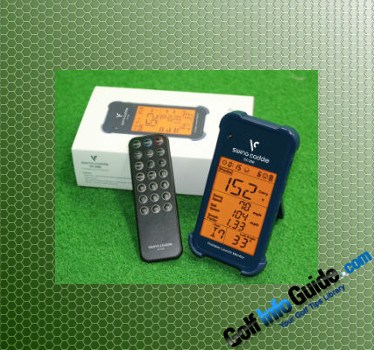 There are multiple mods available in the Swing Caddie SC200: the classic practice mode, which delivers instant stats following each shot, target mode, that allows you to select a target distance, and approach mode, which gives you instant statistical feedback for every shot. You'll have a good time tinkering with all these settings and features, if that's your cup of tea, but regardless of one's technical inclinations, keep in mind that the Swing Caddie SC200 was designed to be a training tool for golfers looking to improve their game in a meaningful way.