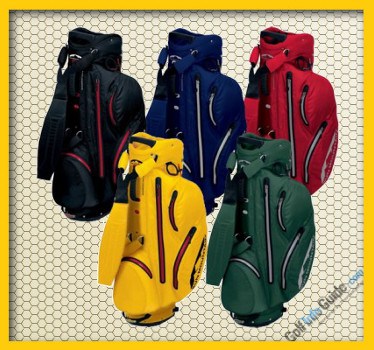 It's bad enough when a storm soaks your golf club grips. But when your cell phone, stogies or GPS unit get drenched, that's a whole 'nother story.
Sun Mountain, North America's top golf bag company, has expanded its cleverly named H2No lineup of waterproof bags for 2014. In addition to carry and stand bags, Sun Mountain will now offer H2No model cart bags.
Sun Mountain introduced golf's waterproof golf bag in 2007. The H2No is especially popular overseas, ranking as the brand's top seller in Europe. It's made from waterproof fabrics and features waterproof zippers and tightly sealed seams.
The H2No cart bag, called Staff, will retail for $289. Sun Mountain's H2No Lite ($259) and Ultra Lite ($229) models are a bit more affordable.