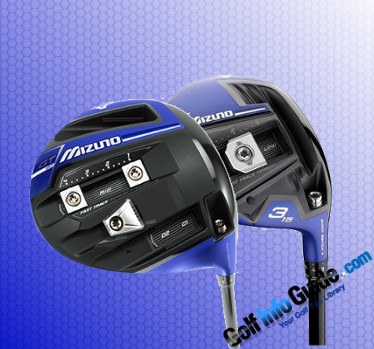 ©Mizuno Golf
Mizuno launched recently their new super adjustable partners to the company's ST180 series, the brand new GT180 Driver and fairway woods respectively. The new Mizuno GT180 driver and fairway wood models are claimed by the company to be more sophisticated in terms of their capacity to manipulate weight, compared the ST180 series that is, and they make for Mizuno's latest attempt to create state of the art metal woods at affordable prices. Mizuno's latest GT180 woods are built and designed to appease golfers for fitting studios, and also those of you looking to get the maximum distance from your swings, that compared to the ST180, which come with a simple low spin/weight forward design, aimed at reducing spin rates. However, both the ST180 and the GT180 feature Mizuno's high end Forged SP700 Ti face, which promotes ball speed, together with improved shaft offerings, including the KURO KAGE Silver Dual-Core TiNi, the Mitsubishi Tensei CK and the Mitsubishi Tensei CK. The latest GT180 models are engineered to compensate for players' usual mishit patterns, which have been studied by Mizuno for years, via providing the toe and heel sides of the club's face with a tad more bulge, compared to the center of the face, as per Mizuno's R&D director David Llewellyn's own words. This interesting approach is aimed at giving the ball the optimal amount of side-spin, making for a small yet important design improvement that occurred over time with Mizuno's golf gear. The difference between the ST180 and the GT180 is that the former is aimed at golfers who like to "keep it simple" so to speak, i.e. to stay there and hit the ball as hard as possible, while the latter is engineered to pleasing golfers who enjoy tinkering with their gear and dialing in a driver. Everything else is just the same, i.e. ball speed and playability, and choosing between the two versions is a matter of one's personality over ability, or on one's attitude toward the game. The new Mizuno GT180 driver delivers the ultimate in terms of adjustability, as it allows you to fine tune it to perfection, in order to get every last yard from your swings, and evolve your game in the same time. The philosophy behind the GT180 driver is to get faster than ever ball speeds via fine tuning your spin rate and launch angle for the most efficient flight possible.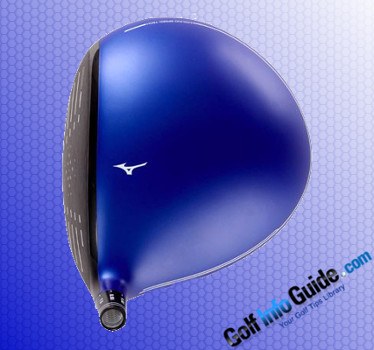 ©Mizuno Golf
The key features incorporated into Mizuno's latest GT180 driver include an efficient low spin design via the company's proprietary internal Waffle Crown, which saves weight and allows for it to be reallocated forward and low, a new forged multi thickness forged SP700 TI face, for accelerated ball speeds, twin moveable seven grams weights, to fine tune ball flight via fade/draw bias and modifying spin rates, a quick-switch adjustable hosel which allows three degrees of lie adjustment and four degrees of loft adjustment, to match your unique visual and launch preference, an expanded new line of state of the art shaft options, which are fitted for free, and a Quick Switch adapter, for precise loft and lie customization. The Mizuno GT180 fairway woods are described by the company to be supremely customizable, having the ability to greatly increase or reduce spin rates, as per one's personal preference, and also as the situation on the "battlefield" dictates. The new GT180 fairway woods boast the company's proprietary Mizuno Wave technology, which is comprised of sliding weights, which help reducing the lower end of spin rates, thus promoting a better trajectory at increased ball speeds.
With their latest fairway woods, Mizuno managed to dramatically reduce the lower end range of spin-rates, while maintaining the range of adjustability. The key features of the Mizuno GT180 fairway woods include the company's proprietary Amplified First Wave technology, which promotes increased ball speed and a flatter trajectory by pushing weight low and forward, a quicker 1770 Maraging Steel Face, which is more responsive and thinner, thus promoting speed and distance, 17 grams of sliding weight to fine tune your ball flight via tinkering with the spin-rates, a more efficient low spin design via the patented Internal Waffle Crown, an expanded line of state of the art shaft options, fitted by Mizuno for free, and a quick switch adjustable hosel which allows you to match your unique visual and launch preference via three degrees of lie adjustment and four degrees of loft adjustment.