The PEAKVISION GX5 Sunglasses are immensely popular all around the world, and that's probably due to the fact they're specially built and designed to please golfers.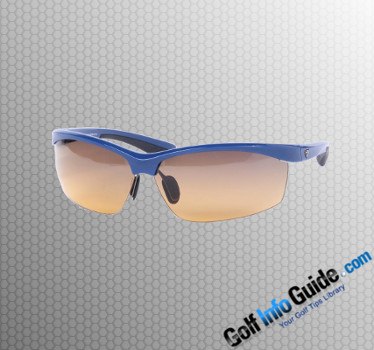 The good news is that PEAKVISION decided to add a new colorway to its GX5 line-up, royal navy blue respectively. I bet fashion-conscious golfers are already doing back-flips reading this. Joke aside, the new GX5 sunglasses from PEAKVISION are now available in three versions: the brand spanking new royal-navy thing I've already told you about, together with the classic black and white colorways. The wrap-around design of the GX5 are one of the company's most popular (and best sold) styles. Wearing a pair of GX5 during your golf sessions, regardless of the color obviously, would increase your ability to see the contours of the green. That's due to the GX5 sunglasses' high def amber lenses. The thing about these babies is that their lenses are engineered to deliver 3 times the definition provided by the naked eye. Also, the GX5 are very lightweight, featuring a wrap around frame, which is supremely comfy and fits snugly, so you won't get bothered by your sunglasses slipping off during your swing, such is the case with other brands. To deliver the perfect fit, the GX5 sunglasses feature an adjustable nose piece. Also, these sunglasses offer 100% UV light protection. According to PEAKVISION sunglasses CEO David Feaser, the royal navy blue colorway addition to the GX5 lineup is nothing short of a fashion statement, but let me quote the man himself: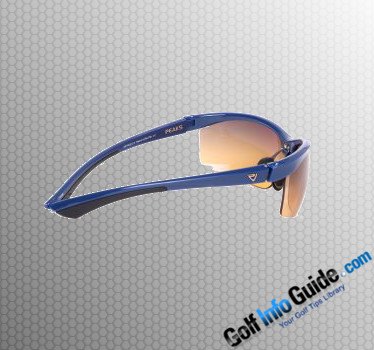 "The royal navy blue color is very classy and the lens make for an impeccable read of the green."


"The GX5s' are the flagship sunglasses of PEAKVISION for a reason. The GX5's offer a full wrap-around design with ultimate protection from UV rays while giving you three times the visual information than your naked eye. These sunglasses were built for golf and you will not take them off while you are putting. Golfers benefit from the extreme clarity of the lens by seeing the contours on the greens better as well as the increased depth perception the lens provide, enabling better shot making"

Truth be told, anyone would be happy to benefit from the latest technological edge while playing his favorite game. Golf, that is. Usually speaking, golfers are taking their sunglasses off during their swing, and that's the case with most sunglasses, especially brands/models which are not specially designed for golfers. Wearing the GX5 during your game would actually help you with improving your score and all that, providing an obvious advantage in terms of delivering more accurate visual on the greens! And the good news is that PEAKVISION offers a 30 days money back guarantee/no questions asked if you're not happy with their product. It sounds like a win-win situation, isn't it?