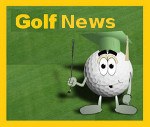 The latest news going on in the world of golf.
In this section you will find the latest golf news and providing analytical or opinion type pieces. This years golf majors like "The Masters" preview, why the Handicap system makes golf the best recreational sport, Latest Golf Swing Tips, Golf Techniques, Professional PGA Pro Video Instructional Tips, and Advice: For All Level Golfers, Why does South Korea dominate women's golf?
How to Best Utilize the Many Sources of Golf News
In the modern world, it is not hard to track down news of any kind. No matter what you happen to be interested in, there is a news outlet – or many news outlets – to provide you with coverage. That is certainly true when it comes to golf. If you would like to keep up with everything happening in the golf world, you shouldn't have any trouble doing so. In fact, you might find the hardest part to be sorting through the many sources to condense down the constant stream of information heading your way.
To make sure you are getting all the golf news you need – while limiting duplication as much as possible – it helps to have a plan. In this article, we are going to help you create such a plan. Of course, you will want to customize the ideas we are going to provide in order to meet your personal tastes and preferences. Once you are all setup, you shouldn't have to think about tracking down news related to golf. Instead, it will be available to you whenever you have free time to get yourself caught up.
One of the first things to think about is where you would like to receive your golf news on a daily basis. Are you going to be doing most your reading on your phone, or would you like to view articles and videos on your computer? You can do both, of course, but you'll probably use one more than the other depending on your daily habits. If you are going to use your phone mostly, for example, you can pick up some apps that will make it easier to tap into golf news in almost no time at all.
By setting yourself up with a great feed of golf news, you will never have to worry about falling behind on all of the latest events on the worldwide golf scene. Let's get started!
What Are You Interested In?
Simply saying that you are going to keep up with the golf news is a little bit vague. After all, golf is a wide-ranging industry, with many different components that will interest various groups of people. Before you can put the sources of golf news to work for you, it will be necessary to first decide what kind of golf news you wish to follow.
To help you get started on that decision, we have assembled a list of golf news categories below.
Professional golf. This might be the first place your mind goes when you think about golf news. If you are a fan of the many professional tours around the world, you will want to consume a steady stream of PGA Tour, European Tour, LPGA Tour, and Web.com Tour news. This is where you will find updates on the top players, events, courses, and more. Whether you are just a casual fan or you take part in a fantasy golf league of some kind, it is easier than ever before to stay informed with regard to the world's best players. Of all the various types of golf news, this will be by far the easiest to track down.
Golf equipment. Another popular area of golf news is the golf equipment industry. What kind of gear is about to hit the market? Is your favorite brand getting ready to release some new sticks? Whatever the case may be, monitoring golf equipment news can be fun for the serious golfer. Not only is this type of news entertaining, it may also be able to help you become a better player. If you are able to pick up some new pieces of equipment which allow you to solve a problem that existed in your game, your scores could come down as a result. Not all golfers find the equipment side of the game to be interesting, but those that do will want to have a way to track sources of golf gear news.
Golf courses and construction. This is a smaller niche, but some players are especially interested in the world of golf course design, operation, and construction. In recent times, there have been a number of courses closing due to market challenges, so you may be interested in those happenings. Or, you might want to find out if your favorite course designer has any new projects in the works. There are not very many outlets to track for news of this site, but you can find the information you are looking for with a bit of effort.
Local golf scene. If you are particularly involved in golf on a local level, you might want to track news sources that focus on your own area. This is a great way to find out about upcoming tournaments, social events, course openings/closings, and more. Also, if you would like to volunteer at any professional events that are coming to town, you may find out about those opportunities in this way as well. It should go without saying that the sources you use for local golf information will depend entirely on where you live.
After reviewing the list above, you have likely started to build a list in your mind of things that you are interested in. For instance, you may love watching professional golf, and you might have a strong interest in learning about new courses, but you might not care about equipment at all. The point here is to customize the news you receive to make it as relevant and interesting to you as possible. If you aren't sure that you will be interested in some particular news source, you may want to add it initially as a trial. Should you find that you don't wind up wanting to keep up with that type of news, you can always drop it later.