If you're a fan of the brand, you'll be delighted to know that Adidas just revealed their new Go-To Adapt jacket, a reliable jacket coming from one of world's most reputable golf-gear manufacturers.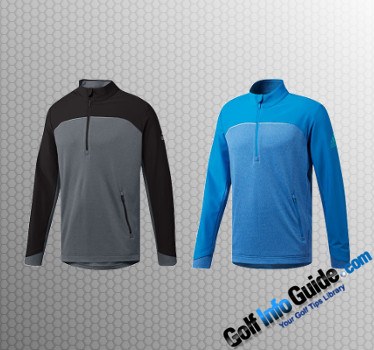 The German based company sold part of their golf gear business to Taylor Made recently, and they are now focusing on their golf clothing/shoes line. Which means, Adidas offers a comprehensive lineup of state of the art clothing for both men and women golfers in 2018 and 2019. One of these is the Adidas Go-To Adapt jacket, which is designed to be worn in "adverse weather conditions", or, as Adidas' marketing department likes to put it, to be worn when weather is whimsical. In order to allow for body heat release and to promote better motion, the Adidas Go-To Adapt jacket is designed with a polyester made top portion on the chest, shoulders and back. Fleece is the material of choice for the bottom portion, which helps you keep warm during cold mornings tee time. The Adidas Go-To Adapt jacket is available for both men and women golfers and features telescopic sleeves, i.e. you can roll out the sleeves without fearing you'll stretch them out. To allow for a full range of motion, there's an articulated elbow region on the sleeves. According to Adidas Golf global director of apparel Christine Cowan: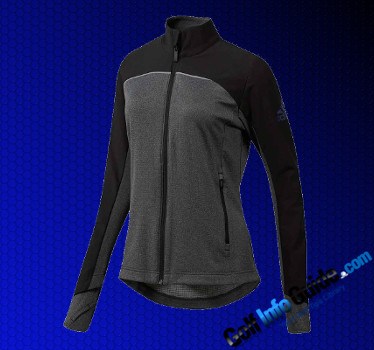 "Golfers are used to having apparel that works for the two temperature extremes. But there are days when you need to be able to transition, for example, from a cooler morning to a warmer afternoon. That's why we created the Go-To Adapt Jacket, to be the ideal mid-weight option that provides optimal stretch where you need it as well as enhanced breathability. It's that reliable and perfect piece that can take you through your day, on course and off."

This modern golf-jacket is engineered and designed to be the Swiss army knife of golf-jackets, hence its name (Go-To Adapt). The philosophy behind creating the Go-To Adapt can be summed up as incredibly lightweight, yet very warm, supremely comfy and making for a jack-of-all-trades, if it ever was one. This golf jacket if focused on versatility, as it's engineered using a hybrid of materials, to keep it lightweight, while keeping you mobile and core warm, regardless of the weather conditions. Also keep in mind that moisture management is Adidas' specialty, hence the Go-To Adapt jacket really shines in the breathability department. And don't worry, this baby is not seam-sealed, though offers wind and water resistance, making for a lightweight thermal jacket, which works excellently for 2 temperature extremes. The new Adidas Go-To-Adapt golf jacket is retailing for $90 (MSRP) and features internal headphone pockets, front zip pockets, quarter zip for men/full zip for women, water resistant fabric, a droptail hem and telescope cuff.