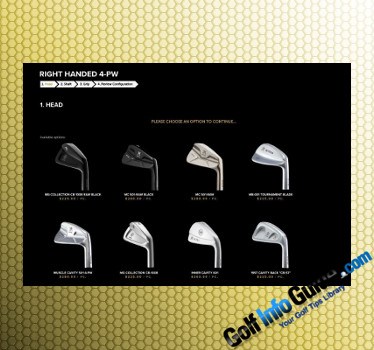 Miura Golf, which is a legendary golf-manufacturer by any metrics, just made a lot of its fans happy with the announcement that they'll now offer fully assembled custom clubs (premium gear that is) via their website directly. Basically, the company just booted any "third parties" from the equation, with their state of the art e-commerce platform, that was launched during the last Thanksgiving weekend. Now, golf players from all around the world will be capable of pairing their premium Miura gear with custom fitting elements, such as matching grips and shafts, from various top-notch golf gear manufacturers. The end result of this interesting approach is a unique custom built set of fully assembled high quality set of clubs, sold by Miura directly to their customers. This is the first time ever in the company's history when Miura provides their clients with such an opportunity, as it tries to cultivate a "closer" relationship by helping golfers to optimize and fully customize their precision forged designs.

The e-commerce service launched last month is currently available to access at miuragolf.com, and it allows Miura customers to experience the best authorized fitting service with instant availability, regardless of their physical location. The new program highlighted a variety of Miura clubs, the likes of CB-1008, MC-501, CB-2008, or the PP 9905, together with the IC-601, which represents a first for the company, i.e. their first-ever hollow iron design. Here's what Miura Golf COO Bill Holowaty had to say about the new e-commerce feature:

"Our eCommerce offering is not intended to replace a full fitting at an authorized dealer, as we still believe that this is the best way to fit into a set of Miura's. Miuragolf.com enables someone who already knows his/her specs or doesn't have easy access to an authorized dealer to discover perfection."

Even if Miura tries not to cannibalize their physical dealerships, the new custom-design interface feature on their website allows customers to design a full set of 8 to 10 handcrafted irons, driving irons, putters and wedges, with no less than 7 distinct models of irons that can be individually designed for one's precise levels of flexibility, dexterity and feel. And that's not all, as the new website offers its customers guided access to the masterful technique and artistry which stands behind each Miura-made product, everything that Miura stands for, ranging from design to precise adjustments to the weight, lie and loft, features that have been a trademark of the legendary club maker.
Miura Golf President Hoyt McGarity has been quoted as saying: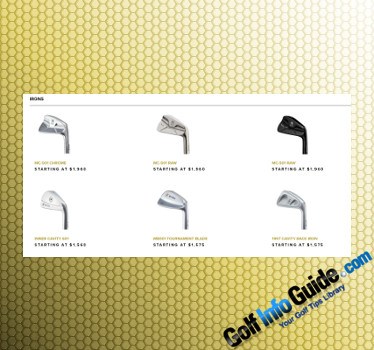 "We are committed to introducing more golfers to the pure pleasure of hitting a Miura club. With miuragolf.com's new e-Commerce capability, it has never been easier for golfers to have such direct access to Miura products."

The new e-commerce platform features an easy to use and intuitive interface, that guides customers through every step in regard to club-customization. Miura-made club heads are available in 3 different finishes, and they can be paired with 7 loft options, eighteen distinct shafts and fourteen grips, which means you can DIY a unique set of clubs to suit your personal taste, a set that's truly customized and ready for action. There are also custom designed Miura individual clubs to choose from, ranging from the IC-601 or MC-501 to Tour Wedge/Wedge Series lines, along with KM-007 and KM-009 putters and Passing Point Neo hybrids. Everything's just a click away, and while you're at it, you can also purchase Miura shirts, bags, hats, accessories and travel gear, to match your brand-new custom-made set of clubs.
Miura also plans to further expand and improve their e-commerce services to their customers world-wide, including guidance and fitting options, so golfers can enjoy a perfectly matched set, especially when they live in an area where there's no chance of working directly with a Miura authorized fitter. Here's Miura's sales manager for North America, Will Miele: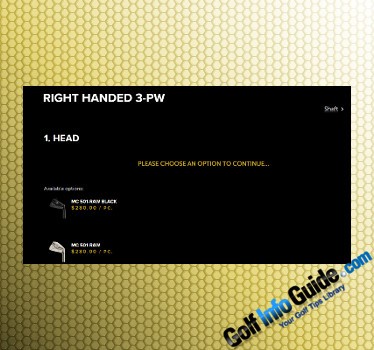 "At this point we wanted to be able to fulfill the demand for consumers who did not have an option to order full built sets of Miura products. So this phase one release gives golfers, who have their specs, the opportunity to go online and place a custom order. We highly recommend golfers seek out Miura dealers in their area through our dealer locator on our website and get properly fit."

And here's Miura Golf's executive VP Jason Rutkoski:

"To experience Miura firsthand, we're thrilled to offer more accessibility to our products. As we've continued to grow our dealer network and build our brand, we recognized that access to an authorized retailer isn't always as convenient as we would like it to be for our customers. Now golfers can either visit one of our worldwide dealers or shop directly."