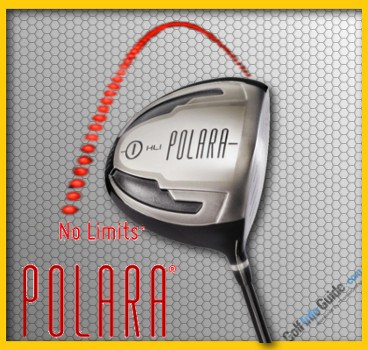 Play by the rules? Not Polara.
Maker of the non-conforming, "anti-slice" Ultimate Straight and Extra Distance XD golf balls, Polara is once again thumbing its nose at the USGA – and inviting recreational golfers to do the same – with the Advantage driver.
The club exceeds size limits with a 475cc head and also breaks USGA standards for initial golf ball velocity, making it, according to Polara, "the longest hitting driver in golf."
Polara makes no bones about its intentions: "lowering scores and boosting recreational enjoyment of the rigorous game."
By any means necessary.
Polara claims that the 67% of Golf Digest readers who said they would not buy a non-conforming club are at odds with the larger golfing public. In fact, Polara says its own polling shows that 63% of golfers would play non-conforming equipment.
To clarify, non-conforming equipment is not allowed in tournaments or during rounds in which scores are posted for handicap purposes. It's a free country, of course, so you can play whatever you like so long as you're not recording an "official" score… And your buddies will let you get away with it, of course.