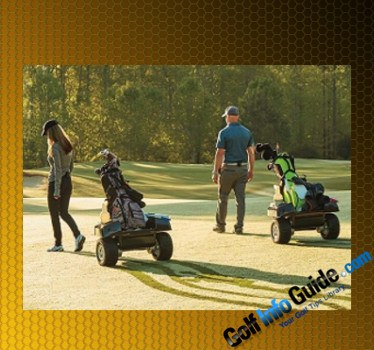 ©Club Car Golf
In case you're not mister current affairs, Robo Caddies are the next and best thing since sliced bread, or so we're told by Club Car, a company specialized in making golf carts. However, golf carts are so yesterday's news, hence the company decided to build robo-caddies, which are set to arrive to a golf course near you in no time. If you think I'm kidding, say hello to Tempo Walk, which is a robot by all metrics, i.e. a non-human person/caddie or whatever, which is perfectly able and willing to carry all of your golf gear, including your drinks and clubs and whatever. Oh, on top of that, Tempo Walk also offers advice. Or was it Alexa? Anyway, Tempo Walk is certified in assisting you with GPS yardage, and that's as cool as it gets in my book. Club's Car Temp Walk is designed for golfers who don't enjoy human company, i.e. people who want to walk the walk (read walk the course), but not talk the talk. Or at least, not talk to a human caddie. According to a press release via Club Car president Mark Wagner (I could've bet he was a German dude, you know, Germans and tech-stuff are like peas and carrots):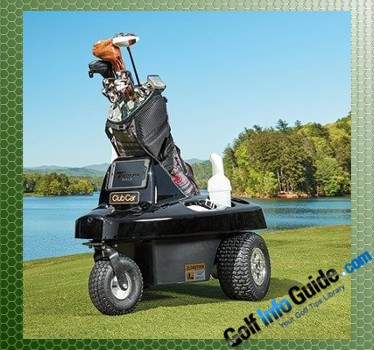 ©Club Car Golf
"The Tempo Walk further underscores our commitment to move the game of golf forward, particularly for the thousands of golf courses that attract a significant number of health-conscious walkers"
Tempo Walk is operated by remote control, at least until the next Artificial Intelligence revolution, when it will become self-aware and autonomous and it will start accepting tips and make fun of your miss-hits using Terminator's voice. And speaking about autonomy, the robo caddie has enough juice to keep it going for 36 holes. I already know what you're thinking: this amazing piece of golf gear really seems to be the "wave of the high-tech future", a future in which menial jobs such as golf-caddies (or fast food workers et al) would be rendered obsolete. But then again, who cares? The universal basic income will resolve all of our problems, and we will be able to spend our perpetual vacation playing golf in the company of Temp Walk, isn't it?