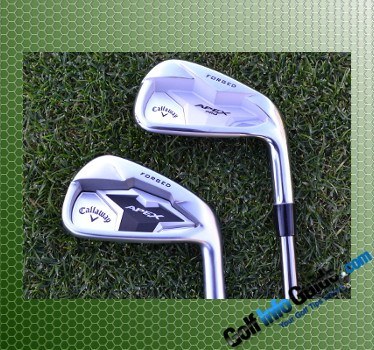 It looks like 2019 is a good year for Callaway fans, as the company just revealed their latest Apex 19 Irons, Apex Pro 19 Irons, and Apex 19 Hybrids, which are already available for purchasing at selected retailers worldwide, starting from January 25th.
To being with, we have the Apex 19 irons, and here's what you really need to know: these babies retail for $1,399 in steel ($1499 in graphite) MSRP, and they arrive with a Golf Pride Velvet 360 grip and True Temper Elevate Tour Shaft (s) or a True Temper Catalyst Shaft (g). The new Apex 19 irons boast a revolutionary multi piece construction and they deliver an interesting combo of technology and tradition, making for timeless forged premium irons. Callaway tried and managed to combine a classic forged body with their latest performance enhancing technology, creating an amazing piece of golf gear which feels and looks like a million bucks, literally.
The R&D team was told to, but let me quote: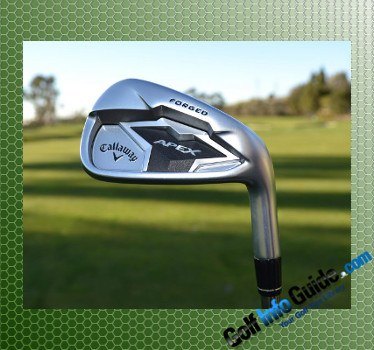 "we had to look pretty hard for feedback that was negative when it came to Apex. People always want to hit the ball further, so that was a given, so it seemed we had the green light to go for more ball speed, as long as we kept a lot of the valuable things about Apex right – the timeless look, the precision, feel and the forging".

These are the words of Alan Hocknell, the head of Callaway's Research and Development, and he added:

"If you want to hit the ball far, you still want predictable distance, and that was our challenge with this iron"

To achieve these goals, Callaway built the Apex 19 irons using forged/milled 1025 carbon steel for the body. This particular material was chosen for its exceptionally soft feel, and, on top of that, these irons mark a first for the company, as they also incorporate Callaway's patented urethane microspheres, which make for millions of minuscule air pockets aimed at damping vibrations, but without slowing the face in the process. Moreover, the Apex 19 irons boast Callaway's proprietary 360 Face Cup technology, which consists of a flexible/shallow rim around the face-perimeter, that flexes upon ball impact, in a trampoline-like motion, thus delivering increased ball speeds and consistent distance on both on and off center hits, especially in mid and long irons.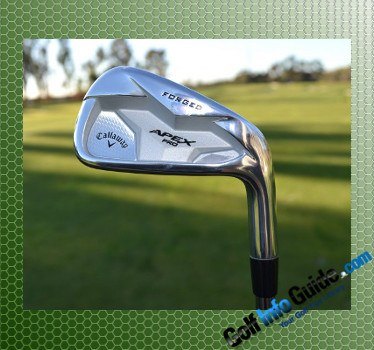 Furthermore, Callaway used their Variable Face Thickness technology, or VFT face, which is aimed at rewarding aggressive shot making. Finally, I must mention the MIM'D Tungsten Weighing system, which helps with locating the center of gravity (COG) position in a more precise manner in each club, without compromising ball flight, pin-point control and optimum launch, which are all due to the flexibility of the Face Cup design. The latest Apex 19 irons from Callaway are delivered with an awesome platinum chrome finish, and they feature a higher toe, a straighter leading edge and a thin top line.
Now, moving along with our news-story, we have the Apex 19 Pro, which are described by Callaway as "our first ever forged Tour performance iron with advanced distance technologies…the iron for better players who want all the benefits of a Tour-level design without sacrificing ball speed or distance."
To begin with, the steel version of the Apex 19 Pro retails for $1,399 ($1499 for the graphite), which by the way is the same price asked for the "regular" flavor. According to Callaway, the Pro version was engineered to set the standard in the industry, and that's a bold claim, to say the least. To achieve this goal, the company put all their performance enhancing technology into these irons.
Hence, the Apex 19 Pro are Callaway's first tour players' shaped forged irons, which also include state of the art technologies, the likes of face cup, urethane microspheres and tungsten weight. Here's Callaway's take on the Apex 19 Pro: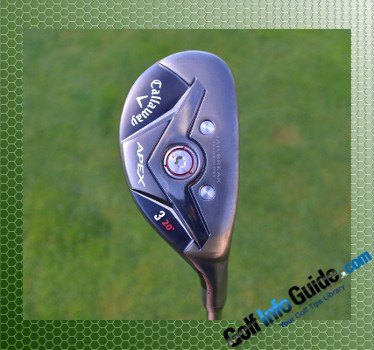 "From an R&D point of view this iron is a big achievement, and something we've been trying to do for several years – putting all the performance-enhancing technology in our standard irons into a forged tour players' shaped iron. We think is has the potential to redefine the category."

Compared to the vanilla Apex 19, the Pro version has a higher toe, a straighter leading edge, a smoother hosel transition and a thinner top line. Basically, these are the looks preferred by Tour pros, there's no other way to put it.
Finally, we have the Callaway Apex 19 Hybrid, which again makes history for the company, being the first-ever players hybrid to incorporate Jailbreak Technology, which consists of 2 steel-made bars, aimed at placing more impact on the face, which also stiffen the body. The end result of the Jailbreak Technology is increased ball speed and distance. The hybrid also uses Forged Face Cup technology and it's built from 455 Steel, a material that further promotes ball speed. The Apex 19 Hybrid comes with a True Temper Catalyst Shaft and Golf Pride Tour Velvet 360 Grip in a dark PVD finish, and it retails for $269.99 MSRP.