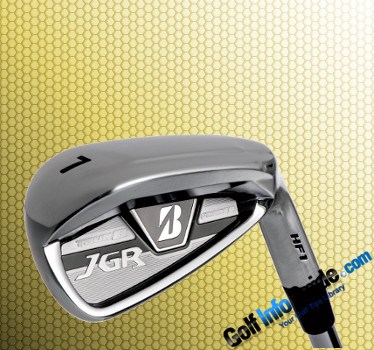 When it comes to forgiving irons, Bridgestone's latest HF1 and HF2 are the definition of. To put it another way, the HF1 and HF2 come fully loaded with the company's latest and greatest technologies, featuring all the bells and whistles one could wish for, and on top of that, they boast all the forgiveness in the world. Everything you could ever want in a pair of irons, right?
Hyperbole aside, the HF1 and HF2 irons are part of Bridegstone's new Tour B JGR line. Usually speaking, Bridgestone irons are built and designed to appeal to better players, but these new ones are specifically created for everyone, regardless of their skill level, hence the forgiveness thingy. The HF1 irons retail for $849 MSRP, while the HF2 have an almost $900 price tag; but what's in a price tag, right? As per Bridgestone's marketing manager Zack Kupperbusch, these babies are specifically designed to provide what "normie" golfers are looking for, i.e. game improvement and/or super game improvement, depending on the model. To be more specific, the HF1 iron is described by Mr. Zack as a game enjoyment model, being engineered to suit higher handicappers.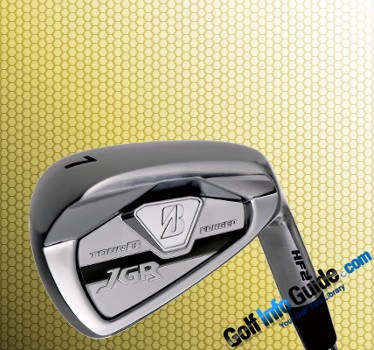 The HF1 boasts a 1030 stainless steel construction, featuring a deep hallow cavity, lots of offset, the well-known variable face thickness thing and a very low center of gravity. All these "design perks" work wonders when it comes to delivering high launch, all the time, shot after shot, even on off-center hits. The HF1 is also designed with an anti dig/wider sole, and it comes in 6-PW with UST Mamiya Recoil graphite shafts in the standard version. The perfect customer for the HF1 iron is described by Mr. Zack Kupperbusch as a golfer who "may not know exactly how far they hit their 7-iron, but who wants to hit the ball higher and longer more easily." If you think you fall into this category, yes, you may need this super game improvement iron, at least in Zack's view.
The HF2 is the quintessential game improvement iron, and it comes with 5-AW with True Temper XP95 steel shafts in its standard version, boasting a 1025 stainless steel forged construction. Unlike its HF1 sibling, the HF2 is designed to appeal to both mid and low handicappers. The HF2 features an incredibly thin face, which provides amazing ball speed, together with Bridgestone's familiar polymer face insert, which enhances feel and reduces those nasty vibrations. To further improve shot-making, the HF2 iron comes has a thinner sole, and on top of that, there's a specially designed power slit, which dramatically increases COR and ball speed. Rest assured, as despite its game improvement design features, the HF2 iron still keeps the company's traditional profile at address.