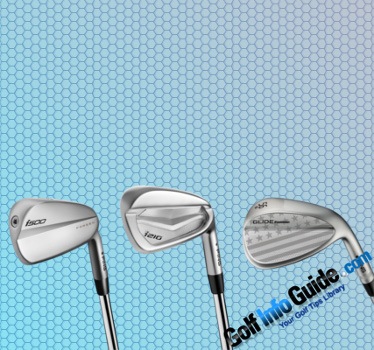 ©Ping Golf
Ping just announced their latest i500/i210 irons, together with the Glide Forged wedges and a full line of Prodi G junior clubs. To begin with the most interesting part, the Ping i500 irons are retailing for $175/club in the steel version, while the i210 are a tad more affordable, standing at $137.5 per club, also in steel. Both models are boasting the company's (almost iconic) great workmanship and design, and they're packed with high-tech features, as expected from Ping actually. If you're looking for a modern iron in terms of performance and distance, but you're also fond of a traditional looking piece of golf gear, the Ping i500 iron has your name on it. On the other hand, if you're more on the traditionalist side, seeking for full control in a player's iron, the Ping i210 is right up your alley. Moreover, Ping is now offering their brand spanking new Glide Forged wedges, which retail for $217,5 per club, and the good news is that you'll get full customization for that kind of money. Finally, there's the complete line of Prodi G junior clubs, proving that Ping have been quite busy lately. Now, let's take a closer look.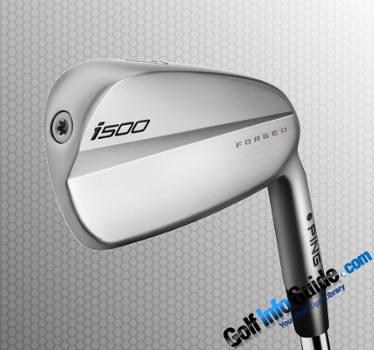 ©Ping Golf
To begin with, the philosophy behind the new Ping i500 is quite obvious: these are player's irons by any definition, boasting a compact blade design and awesome looks; vanity aside, the Ping i500 are designed to deliver a very high trajectory, in order to maximize distance. In this regard, the Ping i500 resemble game improvement irons (think along the lines of G400/G700), but in a cool muscle-back design, which appeals to better players. Basically, the Ping i500 irons are the best of both worlds, combining a hollow clubhead with a cool design, not to mention the forged maraging steel face. The choice of materials used in the i500's face is similar to what Ping put in the G400/G700, as this particular alloy is known to flex optimally upon ball impact, hence it doesn't have to be very thin. The end result is a solid feel and sound, which is achieved without requiring engineering magic, i.e. shock absorbing materials and things of that nature. Moreover, the Ping i500 irons feature a precision swing weighting screw, located in the toe of the club. Its purpose is to allow for laser accurate custom fitting via counterbalancing the weight in the hosel. Other qualities of this distance blade include a machined face and grooves, for more distance and consistent spin all across the face, a state of the art Hydropearl Chrome 2.0 finish, aimed at minimizing friction for more swing-speed, and standard Golf Pride Tour Velvet grips. To make things even more interesting, Ping offers a variety of iron shafts (no upcharge), including True Temper Dynamic Gold, Ping Alta CB Graphite, Ping AWT 2.0 Steel, True Temper XP95, Project X LZ, KBS Tour and Nippon NS Pro Modus3 105. Finally, the Ping i500 can be fitted in Ping's Power Spec, which offers stronger lofts and Retro Spec, for higher trajectory and additional spin.

©Ping Golf
The Ping i210 irons are designed with a classic feel and look, and are aimed at golfers looking for the ultimate control in their game. The i210 are boasting a one piece clubhead design, which is cast from 431 steel, the same material used in the previous generation, the i200 respectively. Basically, Ping decided to follow the "if it ain't broke, don't fix it" philosophy, but with a twist: the new i210 features a fifty percent softer elastomer cavity insert compared to the i200, a tech innovation that delivers an unparalleled soft feel. On top of that, the new face insert is more flexible upon impact, thus offering twenty five percent more face contact, which translates into increased ball speeds via better energy transfer. The i210 has a more compact clubhead profile and the same high end Hydropearl Chrome 2.0 finish as its i500 sibling. The matte chrome finish looks great, and besides being very tough and durable, also plays a big part in reducing friction through the turf, which results in faster ball speeds and better contact through impact. The Ping i210 is engineered for solid distance, yet, according to Ping folks, this is not a distance iron per-se, but one built for precision and accuracy. Distance is just a byproduct of great engineering so to speak. To describe it succinctly, the Ping i210 is an excellent choice for mid-low handicappers who are taking their game seriously. Other features of the new Ping i210 irons include a refined sole/leading edge design, which drastically improves shot making, a precision milled face, cavity and grooves, for more consistency on shots all across the face, and finally, Golf Pride Tour velvet grips, with the same no-upcharge shaft options available in the i500.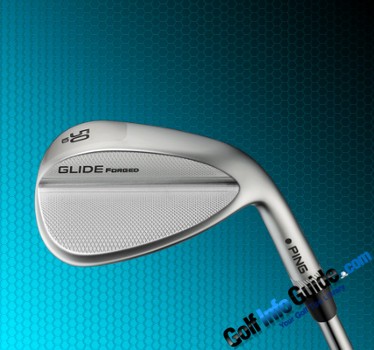 ©Ping Golf
The new Ping Glide Forged wedges are built using soft carbon steel and they boast a classic Tour preferred feel and shape. Obviously, the Glide Forged wedges were created to appeal those of you who seek high spin accuracy on scoring shots. The good news is that these babies are fully customizable, offering various options to satisfy the most demanding customers, including 3-character stamPing options, 12 paint-fill choices, and a number of different graphic-design to choose from, to make the back cavity as cool as it's humanly possible. There's even a special website created for Ping customers, to help them imagine and then place their custom order. The new Ping Glide Forged wedge is designed to offer state of the art performance and amazing feel, as per Ping's President John K. Solheim's own words. Also, this is Ping's first forged wedge in years, and by adding custom graphics, it offers you the ability to create a truly unique piece of golf gear. This interesting melange of customization options and state of the art wedge technology makes the Glide Forged a "rara avis" in the industry. Other features include precision milled (patented) grooves, featuring a sharper edge radius, for increased spin/control and more friction, more heel toe camber and a rounded leading edge, for improved versatility and shot-making, and a tungsten weighting system, for improved forgiveness when it comes to off center hits. The new Ping wedges are available in 50, 52, 54, 56, 58, and 60 lofts in 10 different lie angles. While Golf Pride Tour velvet grips come standard, the new Ping Glide Forged wedges are available in a variety of shafts (no upcharge), including True Temper Dynamic Gold, Ping Alta CB Graphite, Ping AWT 2.0 Steel, True Temper XP95, Project X LZ, KBS Tour and Nippon NS Pro Modus3 105.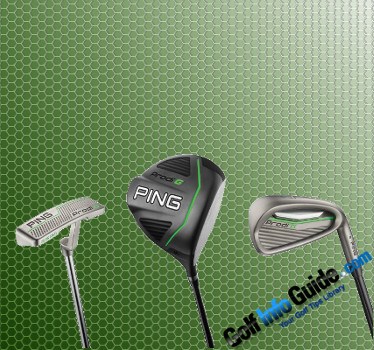 ©Ping Golf
The Prodi G junior clubs are built and designed to provide the same levels of excellence and performance one would expect from a Ping product. More precisely, the Prodi G junior offer the exact same technologies available in "standard" Ping clubs. The latest junior-line consists of a full bag of eleven sticks, which are offered separately if one so inclined, including a driver (retails for $240 MSRP), a fairway wood (retails for $130 MSRP), hybrid (retails for $120 MSRP), irons (retail for $90 each MSRP), wedges ($90 each MSRP), and finally, a blade-type-putter (also $90 MSRP). On top of that, Ping offers 2 Hoofer Prodi G junior golf bags, which are available (separately) in 30" and 34" sizes. To make sure that parents would purchase optimized (as in properly fitted) clubs for juniors, Ping also offers a one time-no cost adjustment -premium quality custom fitting thing, namely the Get Golf Growing program.