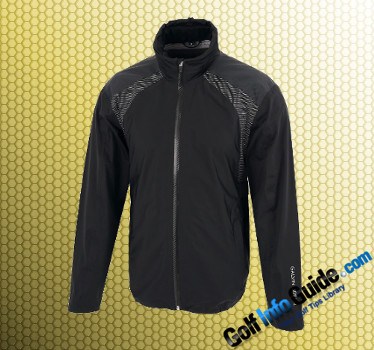 Even if the motto of the day is "brace yourselves, winter is coming", the good news for our readers is that Galvin Green recently announced their brand new range of golf apparel, aimed at making life easier for dedicated golfers who still enjoy their favorite game during the winter season. The new Winter Carbon Range from Galvin Green seems to be focused on the "layering concept", which has become a trend in recent years, a trend embraced by all the industry leaders in the golf-apparel niche.
Following Galvin Green's glorious moment, as they were the Official Weatherwear Suppliers for the 2018 European Ryder Cup Team, the company announced their new 8 piece Carbon series, which has been revealed in three color schemes: Black, Silver and Grey. The collection consists of modern-looking and high-tech imbibed windproof and waterproof jackets, 2 shirts, a warm layer garment, together with various cool accessories: a belt, a snood and a cap. Nicholai Stein is Galvin Green's manager (if you ask me, it sounds a lot like Calvin Klein, but forget about it) and he was quoted as saying in regard to his company's new winter collection: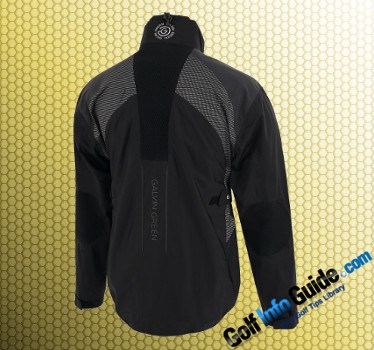 The Carbon Series is a special line of premium clothing that's perfectly interchangeable and designed to appeal to golfers who may be new to Galvin Green, as well as many loyal supporters of our Multi-Layer Concept.

Arguably, the star of the new winter collection 2019 is the Archie Jacket, which boasts a very modern look, and it makes for a lightweight full zipped waterproof jacket, built using the famous Gore-Tex fabric, and featuring a C-Knit slide and glide backer, a clever design aimed at promoting extreme comfort and full liberty of movement. There are also Super Stretch Gore Tex Inserts strategically placed in certain area, to further enhance flexibility and support during your swings. Moreover, the Archie jacket from Galvin Green uses Vectran technology on the shoulders, a fancy name for a basic yet highly efficient padding, aimed at making life easier and more comfy for golfers who prefer to carry their bags. To further add to comfort, the Archie jacket comes with adjustable chest and collar width, and anatomically shaped sleeves, in order to provide ease of movement. Finally, the front pockets and all the zips are water-repellent. If you're interested in buying the perfect companion for the Archie jacket, look no further than the Axel Trousers, a complementary pair of matching bottoms (they cost extra, of course) which are built using the same high-quality Super Stretch Gore-Tex Fabric and the famous C-Knit backer. The Axel trousers are available in seventeen size-combos across waist/leg length.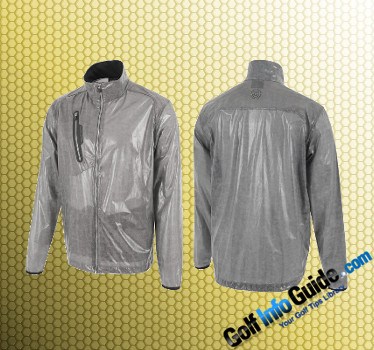 For those of you young at heart, and with a propensity for post-modernism, Galvin Green proposes 2 new pieces: the Galvin Green Lloyd and Lancelot Interface 1 Jackets. Truth be told, the Interface 1 technology is not something unheard of, as it has seen action before in previous Carbon series. But the 2019 edition is updated and improved with 2 new additions: the black Lancelot half-zip and the silver full zip Lloyd. Both the Lloyd and the Lancelot are built using water repellent materials, and feature elastic hem drawstrings and chest pockets, for a sporty look and feel. These jackets are marketed by Galvin Green to be the definition of versatility, i.e. they can be worn in 95 percent of the situations. As in, they're incredibly comfy.
The Winter Carbon Range would not be complete without Galvin Green's Dave Jacket, which makes for the ideal layering option as a full zip garment which is part of the Insula family, being engineered to be smart, i.e. warm, thin and comfy. Speaking of layering, the company also introduced the Galvin Green Matt and Mylo Ventil8 Plus Shirts as part of the Winter Carbon range, along with Galvin Green Donny and Wayne Accessories. The Donny snood is built using Insula fabric, while the premium Wayne belt is made of high quality leather.