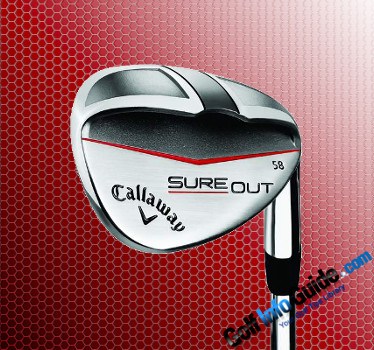 ©Callaway Golf
Callaway released last year its Sure Out wedge line, a small family of wedges aimed at golfers having trouble in the rough and who struggle to get out of greenside bunkers. Now, there are 2 new lofts available in the company's Sure Out wedge line, classic 56- and 60-degree models respectively, which extend Callaway's basic, no-nonsense game improvement line of wedges for greenside shots. The Sure Out wedges were engineered with input from world renowned coach Hank Haney, and they're designed with large bounce angles, extra wide soles and more camber (or curvature) compared to regular wedges. This interesting approach allows golfers to swing them more easily from a squared stance, i.e. playing a Sure Out wedge you'll not have to worry the leading edge would dig. As per Hank Haney's own statement:
"The big problem people have with the normal sand wedge is you have to open the face, and that terrifies a lot of average golfers. And the other thing is when you swing into the sand, the sand offers resistance. So part of our goal with the Sure-Out was to design a club where there's very little resistance with the sand so even somebody with very little clubhead speed can still get the ball out of the bunker."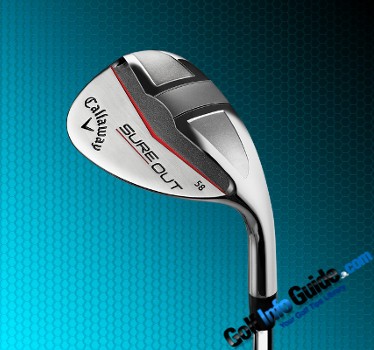 ©Callaway Golf
The new additions in the Sure Out wedge line ads more lofts to the original line's simplicity, and they're clearly aimed at improving the game of regular golfers by making them reconsider how complex they've made their short games. The Sure Out wedges' peculiar design, the high bounce angle sole, which is wide and has greater curvature/camber from leading edge to trailing edge respectively, allows the golfer to swing in a more simple fashion and on a natural straight on path. There are also seventeen grooves, which extend all the way from the heel to toe, all across the wedge's oversize face. All these design features are there to make shots easier in greenside bunkers and around the green, thanks in large measure to the wedges' oversized shape and the incredible forgiveness built in these clubs.