Disregard the fact that Golfstream is a UK (Kent) based company, as their latest product will definitely blow your mind.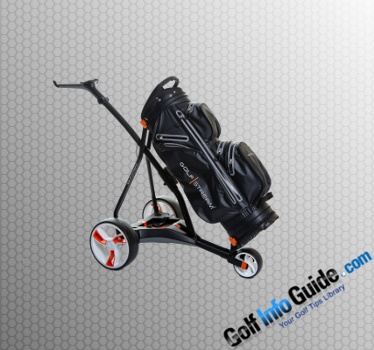 Okay, I am only exaggerating a little bit for dramatic effect, but if you're looking for an amazingly lightweight cart bag, which is also waterproof, the new Golfstream Waterproof cart bag has your name on it, as it only weighs 2.1 kilograms or 4.6 pounds. The Kent based company is also known for being the sole distributor of CaddyCell batteries, but that's only important if you're from the UK/Europe I reckon. Moving along with our "across the pond" story (though you can order this baby in the US too, courtesy of the internet), the new Golfstream Waterproof cart bag is designed to perfectly complement the vast majority of electric trolleys available today, and considering its amazing lightweight, it comes with an incredible number of awesome features. To begin with, this nice piece of golf gear comes with 14 full-length dividers, featuring soft top shaft protectors. This is an excellent feature in such a compact and light cart bag, aimed at reducing the effect (wear and tear mostly, plus the hassle) of your clubs going in/out of your bag.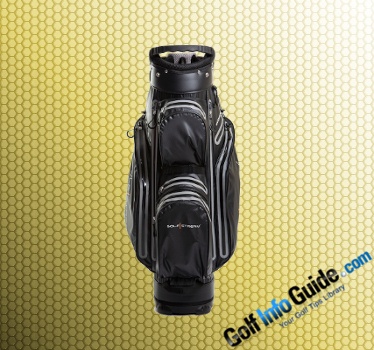 Also, the base of the Golfstream Waterproof cart bag comes with a clever lock design, an anti-twist kind of thing, engineered to hold it securely into place. But wait, there's more: this smart cart bag comes with no less than 9 pockets, a pocket-system of sorts, which is the definition of design brilliance. Two of the pockets are full length, featuring internal dividers in the left-hand one (!). There are also 3 top-pockets, of which one for valuables (fleece-lined), along with 2 long-outer pockets, a double zipped ball pocket on the front, and another soft lined pocket. Here's a video presenting Golfstream's latest and greatest waterproof cart-bag.
Golfstream made sure you'll have a good time carrying the bag from your car to trolley, as they put no less than 3 grab handles. Additional features included to make your life easier on the golf course include a removable padded shoulder strap, an umbrella/towel holder and a waterproof rain hood (double zipped).