Tour Edge just introduced officially its new Exotics EXS line of metalwoods, which brings unique technologies and the heritage of the well-known Exotics sub-brand to the "masses" so to speak.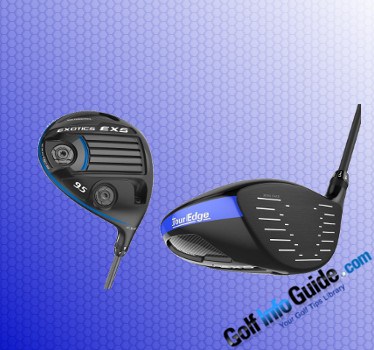 Also known as Golf's Most Solid Investment, Tour Edge's latest Exotics EXS driver boasts a variety of technological improvements and game changing innovations, which taken together, seem to confirm the company's old adage, i.e. pound for pound, nothing else comes close. The state of the art EXS driver features Tour Edge's proprietary FTS technology. The FTS acronym stands for Flight Tuning System, one of the best in the industry by the way, which includes nine gram and three gram interchangeable weights for fine-tuning your gear, the now-classic Roll Face Technology, which increases the club's sweet spot, an adjustable hosel, that permits +2/-2 degrees in loft, the proprietary Dual Carbon Fiber placement, which optimizes weight distribution, and, finally, a new and improved SlipStream Sole, another proprietary technology, for increased clubhead speed, which translates into increased distance and higher launch. To describe them in a few words, we would say that the new Exotics EXS drivers are high performance/high end pieces of golf gear, and the good news is that they'll become available world-wide starting with November 1st. Here's David Glod, Tour Edge President and Master Club Designer, about his company's latest achievement: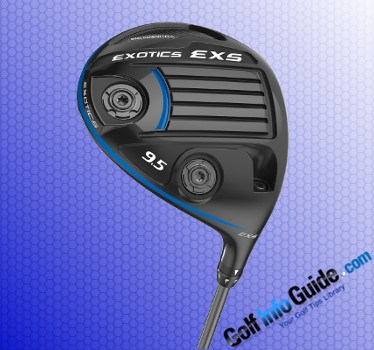 "The EXS driver is absolutely loaded with technology. This is the most technology we've ever been able to fit into a design and each one works in concert with one another to provide the best performing driver possible. The shapes are beautiful and we utilized only the finest in materials and components. I believe that at the aggressive price point that we are offering, the EXS driver will have its highest impact on the driver market over any other previous Exotics release."

Basically, if you're looking for a high quality/high performance product, the EXS driver would fit the bill perfectly, being designed for "choosy golfers" on a limited budget. Which means these babies are not as expensive one might expect. To see what I am talking about, the EXS driver's MSRP is $300, and that's a real bargain, considering what you'll be getting for that kind of money: a fully adjustable driver, filled with state of the art technologies, with top-notch build quality and carbon-composite sections. It's a deal, it's a steal, it's sale of the century. Other companies would ask for a dramatically higher price or a similar product, and we're talking at least a couple hundreds dollars more here. Here's David Glod again, boasting about the EXS driver's qualities:

"This is the most technology we've ever been able to fit into a design, and each one works in concert with the other. We're really excited about this driver. Just the basics of look, sound and feel, it's really solid, but then when you add all the technology we've put in here, it's really special."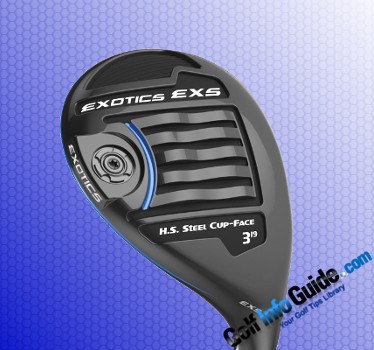 One of the remarkable things to notice about this driver is its titanium-made face, a Japanese TSP 910 beta, which is truly amazing in terms of weight savings, not to mention it features variable face-thickness. On top of that, there's the new-gen RollFace technology, that works in tandem with the enhanced Variable Thickness technology,to create the most forgiving driver in the company's history.
In addition to that, the new EXS driver boasts a low center of gravity and even more weight-saving technologies, due to its carbon composite crown, along with the aforementioned carbon fiber section in the sole. Moreover, this is the most adjustable hosel in the company's lineup, hence if you're that kind of golfer who enjoys tinkering with his gear, you should pay close attention to this driver, due to its generous fitting options. In terms of aerodynamics, the driver benefits from a more tapered head profile, wider speed channels in the sole and a more sloping crown. All these new features deliver increased clubhead speed, while improving the overall aerodynamics of the driver, which translates into reduced drag during your swings.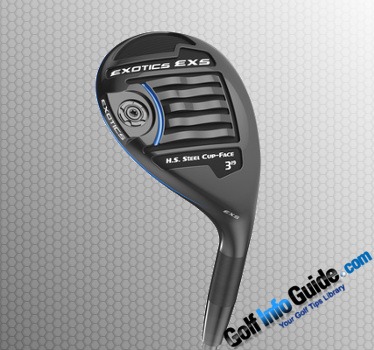 Finally, the EXS driver will be delivered with a Mitsubishi Tensei Blue shaft, which is incredibly light and stable (it uses kevlar and carbon fiber mixed with other space-age materials), and is offered in 9.5-degree and 10.5-degree lofts. Tour Edge's latest EXS line includes hybrids and fairway-woods, along with the driver. The EXS hybrids will retail for $200 (MSRP), while the fairway-woods will drain $230 from your bank account. Moreover, both the EXS hybrids and fairway-woods are built and designed to complement the driver, hence they include the advanced materials and construction of the former. The EXS fairway woods boast a high strength steel cup face (Carpenter 460), while the carbon toe chip and the adjustable sole weights are the same as in the driver. The same Carpenter 460 steel cup face is used by the EXS hybrids. Unlike the EXS driver, both the hybrids and the fairway woods have a center of gravity positioned closer to the face, in order to reduce spin. The metalwoods will also be available in stores world wide starting with November 1st . As usual, all the clubs in Tour Edge's latest EXS line come with a lifetime warranty and a thirty day play guarantee.