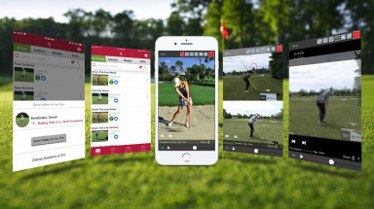 If you're a "techie" golfer, you'll be thrilled to learn that the famous V1 Golf IOS App just got a major update via the latest 2.3 version. In case you were wondering what's up with V1, you must learn that it's produced by Novi , MI – V1 Sports, and it's arguably one of the best golf swing analysis software available today, being aimed at both "casual golfers" and teaching pros.
The new V1 Golf 2.3 app for IOS was improved with an upgraded user-interface compared to the previous version, and there are also a number of technical improvements to make your life easier on the golf course. One of the most important things that saw a major update is the overall functionality of the app, the one feature that makes it stand out from the crowd and arguably the best swing analysis app in the world to date. There are also software updates, product launches and new features added, all rolling out this year. To quote Bryan Finnerty, who is the CEO of V1 Sports: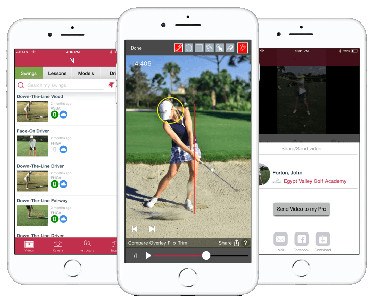 "For over 20 years we've built V1 technology that was not only the easiest to use, but it also made golfers better – period. This new update is another step on our continuing journey to simplify and expedite the learning process."

Speaking of major improvements and ease of use, we must mention the upgraded analyzer tools from within the app, the new screen layouts, which are now better than ever and fully support the Apple ecosystem, including the latest iPhone X/XR/XRS' super RETINA display, improved viewing modes to compare 2 different swings, video filters, along with enhanced video analysis, better golfers' lessons via the Lesson tab, and also downloads from the cloud.
To download the latest version of the V1 Golf IOS App, click here.