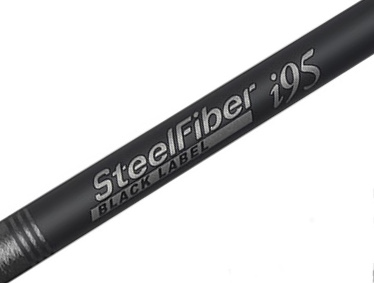 In case you didn't know it just yet, Aerotech Golf is one of the top-dogs in the industry, being literally the number one graphite iron shaft manufactured in the world. And if we've already caught your attention, you must learn that Aerotech Golf just launched their brand spanking new (and limited) SteelFiber Black Label graphite iron shafts edition. And speaking of cutting edge technology and performance, the new Black Label series boasts the company's legendary SteelFiber design, which is a tour-winning world renown patented technology crafted to meet and exceed the golf industry's most stringent weight tolerances which are required for creating the ultimate graphite iron shaft. According to Aerotech Golf's president Chris Hilleary:

"We're very excited to present the limited edition SteelFiber Black Label. Not only does the Black Label compliment the OEM's black PVD premium club line extensions, but these shafts are manufactured to tighter weight tolerances specifically for the discerning club makers and golfers who appreciate extreme precision and the highest quality fully assembled clubs. Plus, like all SteelFiber shafts, the Black Label reduces the risk of injury, lessens aggravation of existing injuries and decreases player fatigue, all while delivering greater distance and accuracy."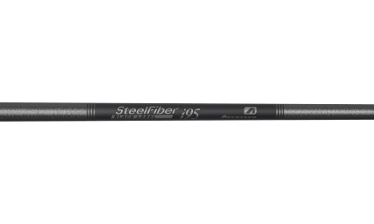 The latest and greatest (limited edition, remember that folks) SteelFiber Black Label graphite shafts are now available in 4 weights: Black Label i70 (R-flex), i80 (R), i95 (R and S) and i110 (S). Keep in mind that since we're talking about a drastically limited edition for aficionados-only, these babies are in short supply, so go get yours while it lasts. It's also worth mentioning that Aerotech Golf's SteelFiber shafts are created to deliver state of the art performance via a smart implementation of cutting edge technology which includes composite engineering that blends no less than fifty nine miles of steel fiber lacing the shaft surface with a high modulus graphite core. The respective core is engineered to dramatically dampen vibration upon ball impact, and also to boost club head speed for improved distance. The steel fibers are added into the mix to help with achieving optimum weighting, which contributes to the club's solid feel, not to mention the fact that it adds to control and stability for out-of-this-world accuracy.
Since we're talking about one of the top dogs in the industry, rest assured that Aerotech Golf shafts can be ordered as custom options with the vast majority of golf clubs manufacturers, whether we're talking about Callaway, PXG, Titleist, Ping, TaylorMade, Cobra, Wilson, Bridgestone Golf, Miura, Cleveland Golf, KZG, Srixon and Nakashima Golf. Basically, these guys have all their bases covered. Moreover, Aerotech Golf shafts can be ordered via professional golf club fitters worldwide, as the company supports the International Clubmakers Guild (ICG) and the Association of Golf Clubfitting Professionals (AGCP). For more information on the latest Aerotech shafts and Aerotech Golf, visit http://www.aerotechgolfshafts.com.