If you're a fan of the brand, the good news is that Srixon's 2018 Z Series woods and irons are finally here, being built and designed for tour performance.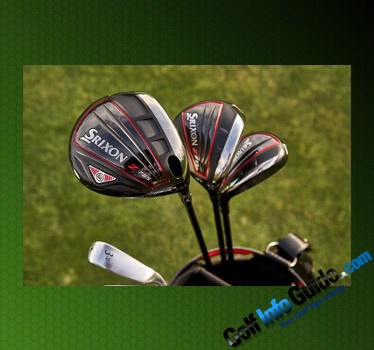 The Z 785 driver, Z F85 and Z H85 are all featuring a lighter, faster and stronger face, in order to preserve ball speed, maximize carry distance and help control spin, and they are also designed with a carbon crown, which is very light and tough. In order to improve their latest generation of golf gear, Srixon took an interesting approach, i.e. they proceeded with enlarging the size of the flex zone located in the center of the face. This tech innovation ended up in impressive gains. According to Srixon, their latest 2018 Z Series deliver 2 miles per hour extra ball speed, compared to TaylorMade's M4, Callaway's Rogue or Ping's G400, and that's due to the bigger maximum flex zone located in the center of the face. Obviously, Srixon profited from the huge success of their latest generation irons, hence the new Z 785 and Z85 arrive with Tour proven and validated designs, featuring an incredibly soft forged feel, not to mention the popular Tour cavity. In order to improve feel, overall workability and distance, Srixon put their latest and greatest technologies into the new Z Series irons, which are built to deliver the ultimate performance in golf.
The brand spanking new Srixon Z Series Woods are, according to the company, the next-level in terms of performance, being nothing short of revolutionary, and created to deliver the most powerful lineup of golf-gear from Srixon, as they are built using state of the art materials, and aimed at helping boosting long game performance, as expected from Tour-quality woods. To quote Srixon's marketing director Brian Schielke: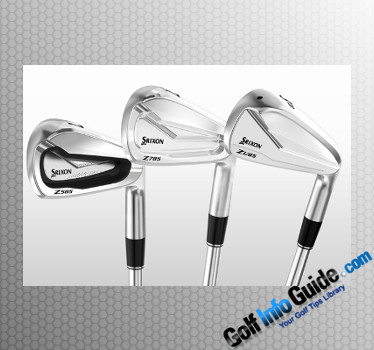 "The new Z Series woods are pretty easy to explain: they're long. Longer than our past woods, and longer than the competition. Our stronger, faster titanium, combined with cup face construction is totally unique, totally different from everything out there and it really shows up, both on a launch monitor and on the course."

Being built around the Ti51AF Cup Face, the Z Series drivers are created to explicitly boost distance and speed via the lightest, thinnest, hottest and strongest driver face ever designed by the company. Here's Keegan Bradley:

"This driver's faster. This driver's longer. This driver's better. It's really coming off hot and straight. It's very forgiving and the sweet spot is really big."

Needless to say, the Srixon Z Series Woods feature a high end carbon crown, which is both lightweight and strong. Using this space-age material, Srixon was capable to shift the weight of the Z Series woods to the perimeter, thus offering less offline dispersion, and, in the same time, more forgiveness. The Z 785 driver is everything about delivering a penetrating trajectory, featuring a tour-preferred profile/look and promoting low spin. Srixon's industry-leading technologies which deliver unparalleled distance, speed and forgiveness are also to be found in the Z F85 fairway woods and Z H85 hybrids.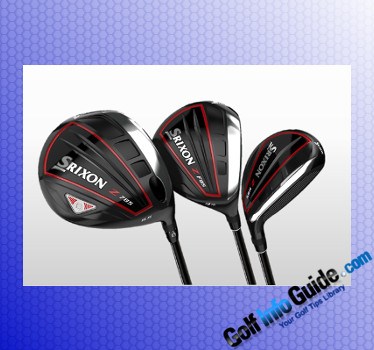 The key innovations available in the Z Series woods include the aforementioned Ti51AF Cup Face, which is nothing short of amazing, being lighter, stronger and faster than ever before, in order to produce greater distance and exceptional ball speed. Then, there's the lightweight carbon crown, which makes for more accurate/forgiving drives. The Quick Tune System patented by Srixon is available too, on both Z Series drivers, and allows you to adjust swing weight and loft effortlessly. Finally, these babies come with premium shafts, Project X HZRDUS respectively, which is a top performing tour shaft and makes for the stock offering in the Z 785 driver.
The Srixon Z Series irons are also designed to offer enhanced distance, feel and workability, being built upon the huge success of the previous gen. The new Z Series 2018 from Srixon is said to deliver the now-familiar soft forged feel together with cutting edge technologies and tour validated designs. On short, the new Z Series irons are everything about performance. According to Srixon's Vice President of Research and Development Jeff Brunski:

"The Z 785 and Z 585 irons are yet another step forward for Srixon as we continue to produce some of the highest-performing irons designed for better players"

The new irons in Srixon's lineup are designed for increased versatility and shot shaping ability, due to the now-familiar tour cavity that provides more mass behind the impact-point. There's also an added speed groove in the Srixon Z 585 irons, which allows for the face to flex more upon ball impact, thus improving both ball speed and distance. Both irons in the new Z Series come with an updated Tour V.T. Sole , which promotes more consistent ball striking and smoother turf interaction, and they're built using a soft carbon steel (1020), for improved feel through impact. Here's Srixon's Vice President of Research and Development Jeff Brunski again: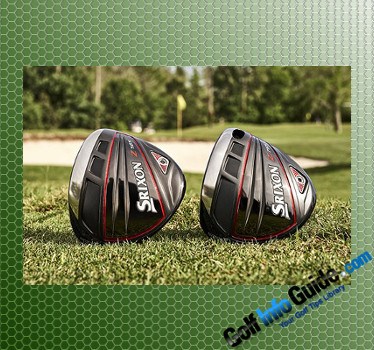 "The forged carbon steel Z 785 muscle-backs are the best feeling irons we've ever made, featuring best-in-class turf interaction from the Tour V.T. Sole and enhanced control from deeper, sharper grooves. Meanwhile, the Z 585s are similarly forged, featuring a high-strength steel face for more ball speed and now with an added speed groove for even more consistent distance control. Outstanding feel, control and distance from two lines which can be seamlessly blended together into a mixed set."

Moving along with today's news, let's talk a little bit about the new Z U85 Utility irons from Srixon, which are the successors of the very popular Z U65 Utility iron. The new Z U85 boast a forged/hollow construction, which is aimed at delivering a high launch trajectory for unmatched distance, along with Srixon's familiar soft-feel, which is much appreciated by Tour pros and amateurs alike. The iron like address profile of the Z U85 utility irons makes them the perfect partner for the Z 785/Z 585 irons, depending on one's preference. Here's McDowell's opinion on the Z U85:

"We already know that Srixon has one of the best forged irons on the market. The stats say that. Tour players choose it, even when they don't have to. It sits great behind the ball and has that nice, soft buttery feel off the face."

The key tech-innovations in the new Z Series 2018 irons from Srixon include the forged construction that uses soft 1020 carbon steel for less vibrations and better feel, the Tour V.T. Sole, for smoother turf interaction and more consistency, the patented Speed Groove technology, which consists of a newly designed internal channel on the SUP10 face insert available in the Z 585 irons, allowing for more face flex, which further increases ball speed and distance, and the Tour Cavity, which is available in the Z 785 irons only, for increased versatility and powerful shot shaping. Here's golf pro Russel Knox comment over the new Srixon Z 785 iron:

"When I'm putting the club behind the ball I have to be full of confidence and this club looks unbelievable. The new Srixon Z 785 iron is exactly how I want an iron to look. It's very easy to hit and I know I'm going to hit a very good shot even before I hit it. The sweet spot's massive."