Callaway Golf is set to release its latest-gen Big Bertha irons and hybrids a couple of months from now, in January 2019 respectively.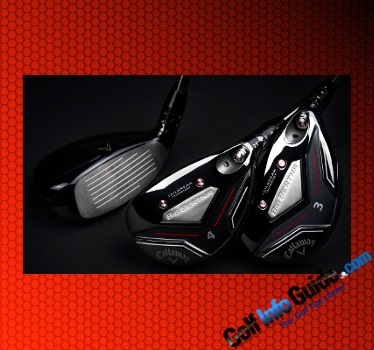 The Big Bertha name is already legendary among golf aficionados, being the definition of technological innovation, forgiveness and distance since its inception. The first gen dates back in the nineties, when Callaway called it "Great" Bertha. Nowadays, Big Bertha irons and hybrids are the epitome of maximum game improvement golf gear, making for the company's easiest to hit models. The new Big Bertha irons and hybrids are aimed at pleasing golfers looking for the best game improvement gear on the market, and they're engineered to deliver an interesting combo of trajectory, launch, forgiveness and distance in a no-nonsense easy to hit package.
Obviously, the new Big Bertha line-up is specially designed for higher handicappers, or even mid handicappers who are looking to further improve their game, or to recoup some swing speed. Moreover, if you're just looking for a friendlier set of irons, the new Big Bertha, which are announced for January 18th by the way, should definitely be on your short list, making for worthy options.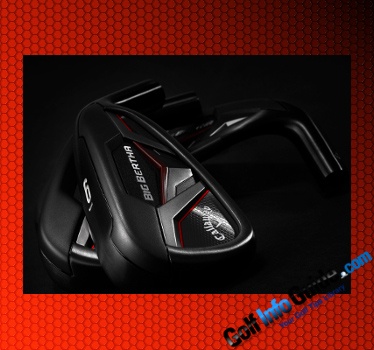 If you were wondering where the Big Bertha name comes from, well, Callaway borrowed it from a World War 1 era cannon. The word-play is obvious here, as the Big Bertha range is the definition of a golf-cannon, making for super forgiving drivers, which are over-sized hence easy to hit, hence aimed at making one's game more fun and enjoyable.
Callaway is a big name in the golf equipment business, and they're known for their technological innovations, which are routinely setting the standards in the industry. The same stands true for the latest Big Bertha irons and hybrids, which are built around the company's brand spanking new suspended energy core technology. According to Callaway, the suspended energy core works together with the 3 piece construction, a clever innovation that allows for a deeper positioning of the CoG (center of gravity). That translates into a thinner and faster cup-face, along with higher launch. Make no mistake, as just like the original woods, the new Callaway Big Bertha irons and hybrids are created with an emphasis on forgiveness, thus the super-game-improvement moniker attached to them. The company's press release markets the new Big Bertha as their easiest to launch distance iron in history. And that's most probably due to the irons' 360 cup face, working in tandem with a hollow-design, to promote long-distance, consistency, amazing impact sound and out-of-this-world forgiveness. The 360 cup face is also designed to further enhance ball speeds due to its thin and flexible rim, which acts like a trampoline of sorts upon ball impact.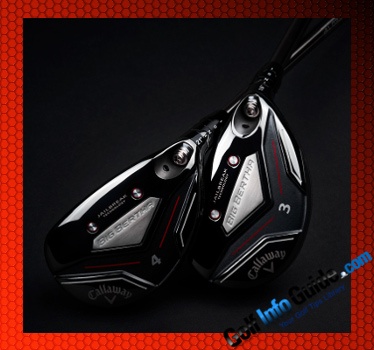 Now, let's take a closer look at Big Bertha's latest-gen key features. The Big Bertha irons' engine is clearly represented by the aforementioned suspended energy core innovation, which makes for a revolutionary construction that literally suspends the metal injection molded tungsten weighting system by using Callaway's proprietary urethane micro-spheres technology. The whole deal is about delivering long and consistent distance, easy launch and an amazing sound and feel.
Another key technology worth mentioning is the 360 face cup, which dramatically increases ball speed via more face-flex, making for Callaway's thinnest face cup to date, aimed at boosting distance by working in unison with the high launch angle, which is due to the suspended energy core thingy.
The new Big Bertha irons are designed with a smoked and durable PVD finish, and they're available in 4-SW, with Lamkin Z5 Genesis grips, including new Recoil ZT9, Recoil Esx and KBS Max 90 stock shafts. As per pricing, the new Big Bertha irons will cost $1,200 in steel and $1,300 in graphite.
The new Big Bertha hybrids are replacing the older OS model, and they boast a brand new progressive shaping, making for the first hybrids ever made by Callaway to combine adjustability with the company's famous Jailbreak Technology. These two features combined result in a super game improvement hybrid, which is incredibly easy to launch. The new BB hybrids feature Callaway's proprietary Hyper Speed Face Cup, along with a shorter OptiFit Hosel System, that promotes easy launch, being lighter and shorter for an optimized center of gravity, and premium UST Recoil shafts. Needless to say, just like any respectable hybrid, the new Big Bertha are all about high launch and distance.
The Jailbreak Technology makes for stiffer clubheads, due to the internal-bar design, and promotes more COR, face flex and ball speed. Moreover, Callaway's Hyper Speed Face Cup design, together with the hybrids' thin Carpenter steel clubface delivers more ball speed across the face, even on mishits. As per availability, the hybrids will hit the stores starting with January 18th for $269.99 each.