Gus Andreone passed away last Saturday, at the venerable age of 107, as the oldest member of PGA of America.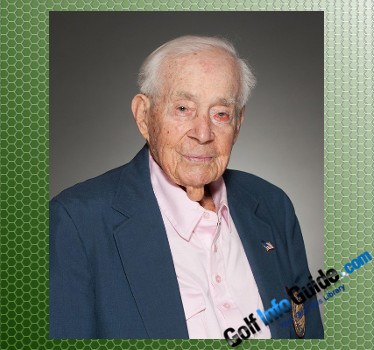 During his long and fulfilling life, Gus proved that you can do quite a few things if you live to be over one hundred years old. On his part, Andreone, a low-middle class guy, the son of a coal-miner respectively, served his country bravely as he fought in World War 2, where he managed to earn no less than 3 Bronze Stars, due to his heroic nature. Among many other fights, he saw action in the Battle of the Bulge, the latest great fight of the WW2 in Europe, which made for the final major German offensive on the Western front. 19,000 Americans lost their lives during that episode, making for the bloodiest and largest single battle fought by our troops in World War 2. On the bright side of life, Gus Andreone won the lottery in 1983. Interestingly enough, this American war-hero became a PGA professional in 1939, and he continued to work in the golf-industry for no less than nine decades. He died on Saturday following a recent stroke, in Sarasota, Florida, where he retired to live his golden-years. Paul Levy, the president of PGA of America has said on Gus' departure:

"Gus Andreone's remarkable life was filled with a love of country and for the PGA of America. Gus fought valiantly in World War II and when he returned home brought a special passion to teaching and promoting a game that he would play for more than eight decades. Our heartfelt prayers go out to his wife, Betty, and family as we pay tribute to an unforgettable PGA Professional."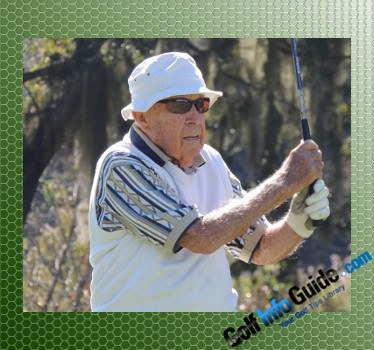 As a teenager, Gus Andreone started his golf-career as a caddie, just like so many in his generation, at St. Clair Country Club. He was the 4th of 8 children by the way. Then he had the opportunity to work in a golf-shop. In 1934 he gave the first golf lesson, and started looking to become a teaching-pro. His golf career basically started then and there, with Gus attending an instruction summit hosted by Horton Smith, a two-times Masters champion. Unfortunately, his early golf career was interrupted by Uncle Sam, as Gus Andreone got drafted in the army, as he was 31 years old. During WW2, when he fought for his country as a proud member of the 61st Armored Infantry Battalion, 10th Armored Division, he dreamed to return home and become a teaching professional. His passion for golf probably kept his spirits up until 1945, when he was discharged and returned to his main passion: the game of golf. In 1947, Gus fulfilled his childhood dream, as he became head professional at Edgewood Country Club in Pittsburgh. Amazingly enough, he held on to this job for the next 34 years. Andreone once said:

"The job you have in golf is working with people. You treat them all the same if you intend to be a professional. Personality is very important. Treat them alike and learn all you can about your business. Remember that the juniors are the members of tomorrow. You treat your members with fairness and respect and it will come back to you tenfold."

Gus is survived by Betty Andreone, his 101 year old wife, along with 14 nieces and nephews, and their families.