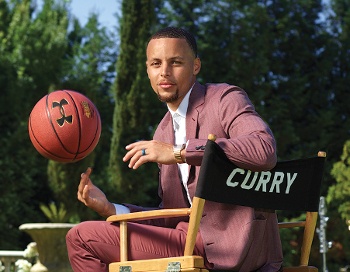 Steph Curry is the star of the Golden State Warriors, a two time NBA Finals MVP, a professional level golfer and now the executive producer of a mini golf series. Steph Curry is teaming up with ABC to produce and star in a 10 episode mini golf series that will feature a variety of celebrity hosts. This show will be called "Holey Moley" and each episode of this series will feature 12 mini golf lovers from around the country. The contestants will compete against each other over three rounds of mini golf until three finalists are chosen at the end of each episode. The three finalists will battle it out at "Mt. Holey Moley," for the chance to win a golden putter, a unique plaid jacket, and $25,000. Not too bad for three rounds of putt putt.
Each week Holey Moley will feature different themed holes which are apparently larger than typical mini golf. Although the name of the show may not be a fan favorite, it's an exciting idea that will hopefully result in success. Even though it's mini golf, it may bring attention to the game of golf in some way.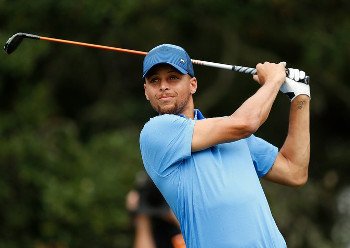 Steph Curry has been an ambassador for the game of golf for years now and he continues to appear at PGA Tour events and spend time with fans. He continues to be a crowd favorite at the Pebble Beach Pro-Am where he impresses the crowd with his golf skills and approachability.
When the world found out how good Steph was at golf, it came as a shock to most people. Most would assume that basketball takes up all of his time and wouldn't give him the opportunity to play golf but his talent on the course is a testament to his incredible athletic ability. Curry has played rounds on the Web.com tour and even carded a 71 at the Ellie Mae Classic. Although he followed it up with and 86 and a missed cut, it's impressive that he can compete on that level while playing in the NBA. Maybe mini golf will be better for Steph Curry. The "Holey Moley" premiere date has not been announced yet but we can expect it to air on ABC in the near future!