The Memorial Tournament is a prestigious professional golf tournament on the PGA Tour. It is hosted annually by golf legend Jack Nicklaus and is held at Muirfield Village Golf Club in Dublin, Ohio, United States. The tournament was first played in 1976 and has since become one of the premier events on the PGA Tour schedule.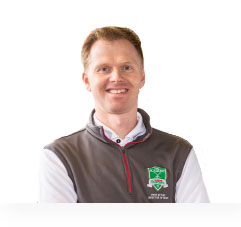 Here are some key details about The Memorial Golf Tournament:
Course: The tournament is played at Muirfield Village Golf Club, a renowned championship course designed by Jack Nicklaus himself. The course is known for its challenging layout, picturesque setting, and impeccable conditioning.
Field: The Memorial Tournament attracts a strong field of top professional golfers from around the world. It is often considered a favorite event among players, who appreciate the quality of the course and the tournament's prestigious status.
Purse: The tournament offers a substantial purse, with prize money among the highest on the PGA Tour. The exact purse amount varies from year to year but typically exceeds several million dollars, with a significant portion awarded to the winner.
Tradition: The Memorial Tournament is known for its rich traditions and ties to Jack Nicklaus, one of the greatest golfers in history. Nicklaus, who grew up in Ohio, founded the tournament as a way to give back to his home state and create a premier golf event. He remains actively involved in the tournament and is often present during the week to interact with players and fans.
Memorial Trophy: The winner of The Memorial Tournament is awarded the Jack Nicklaus-designed Memorial Trophy. The trophy is a prestigious symbol of achievement in professional golf and carries significant prestige in the golfing world.
Nicklaus Influence: Jack Nicklaus's influence is evident throughout the tournament, from the course design to the focus on charity. The event raises funds for various charitable organizations through the Nicklaus Children's Healthcare Foundation, contributing to the tournament's philanthropic efforts.
The Memorial Tournament has established itself as a marquee event on the PGA Tour, known for its high-quality field, challenging course, and rich history. It attracts top players and golf enthusiasts from around the world, providing an exciting week of competition and honoring the legacy of Jack Nicklaus.