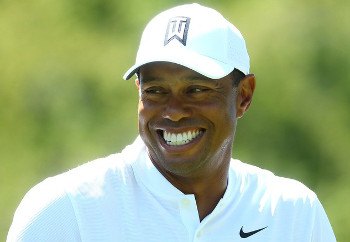 Tiger Woods has teamed up with GolfTV to create a series of head-to-head golf matches. GolfTV is Discovery's new golf streaming service that will provide live coverage of PGA Tour events. Their goal is to globally aggregate the golf audience in one place. This has cost Discovery $2 billion and will only be available in select locations upon initial release. Discovery's president, David Zaslav, has announced that the first match will be played in Tokyo and the majority of them will not be in the United States. This series of matches will be strung out over several years but the official format has yet to be decided upon. They may do a two-on-two which would make the match even more exciting.
These matches are similar to Shell's Wonderful World of Golf, which was a series of televised golf matches that began in the 1960's and was sponsored by Shell Oil. These matches featured players like Jack Nicklaus, Ben Hogan, and Sam Snead. This series brought golfers all over the world together to watch two superstars battle it out for the lowest score after 18 holes. The original Shell's Wonderful World of Golf series ran for nine years, until 1970. It was then picked up again in 1994 before is was stopped again in 2003. Finally, 18 years later and there is a new an improved version. The Tiger Woods match series with GolfTV could revive an old school tradition and make it even better.
The inspiration and foreshadowing for this new series came last November when Tiger Woods and Phil Mickelson went head-to-head in Vegas at Shadow Creek. The winner of this match-play round won the entire purse of $9 million. Which seems unbelievable when compared to the $3,000 prize for the winner of Hogan vs. Snead in 1962. This match was pay-per-view but errors in the broadcast allowed for everyone who paid to get their money back. Phil MIckelson ended up taking home the victory against Tiger Woods on the 22nd hole. The sun had gone down and lights were set up on the 18th green in order to finish. Although the scores were nothing to write home about and there were errors in production, this match showed the world how exciting these matches could be.