---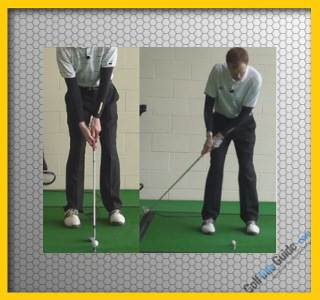 1. How to Use A "Chipper" Golf Club, Video
One of the most frustrating situations a golfer can find himself in is when his long game is improving really nicely, his putting has always been okay, but he's struggling with chipping. You see it's more of a problem when your long game is good and you're now on the side of the green in two shots and then you duff a chip that is really costly. So if you're struggling with your chipping but you can't putt from off the fringe of the green, here's a little solution for you, it's a chipper.
---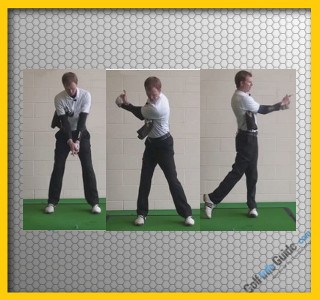 2. Golf Pro Jason Dufner: Tucked Right Elbow, Video
One of the best stats that you could follow on the PGA tour this would be the guy who is leading the combined ball-striking stats. Now the combined ball-striking stats actually looks at distance, plus accuracy off the tee and greens hit in regulation. The guy that's leading that stat at the moment is Jason Dufner. So if you are going to copy anyone's golf swing, maybe the guy, who is leading that stat, would be the right guy to copy.
---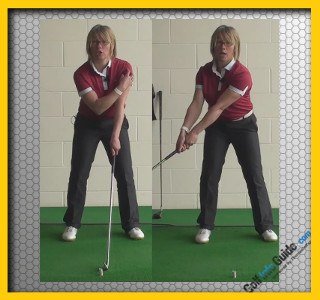 3. The Right Way to Keep Your Left Arm Straight, Video
So many golfers understand that the golf swing should be completed with a straight leading arm in the backswing and through impact. They see the professionals with their straight arm swing on golf televised tournaments. They want to swing like a pro and get their scores down, but about 50% of golfers can't control their mind sufficiently to change their swing from a bent elbow swing.
---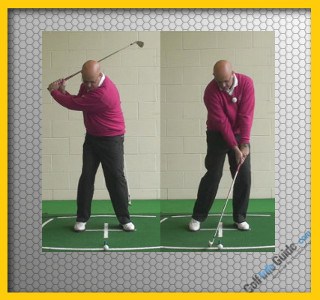 4. Stay Behind the Golf Ball During the Swing and Impact, Video
Lots of people have different ideas of how to stay behind the ball, but let's focus on the one that we actually want to work on and that is the most important thing, which is keeping the head still, not down, but keep it still. Keep your head away from the chest.
---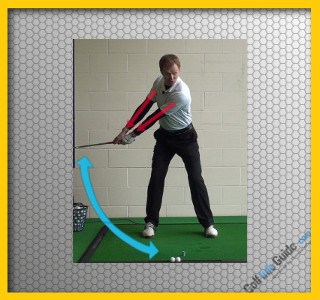 5. Start Golf Swing with Left Arm and Shoulder, Video
What to think about during your takeaway is making a good, solid one-piece move. A good one-piece takeaway from a nice address position. The takeway should be dominated by the left shoulder and the left shoulder should move underneath your chin, taking your hands, arms, and golf club all the way back in a one-piece movement.
---

6. How to Create Fully Extended Arms at Impact, Video
We need to take a look at why and how you should have extended arms at impact as a golfer. The main reasons that you want to achieve extended arms, when you start your golf shots, you're starting with your left arm in the extended position. And that setting sets up the distance between your upper body and the club head.
---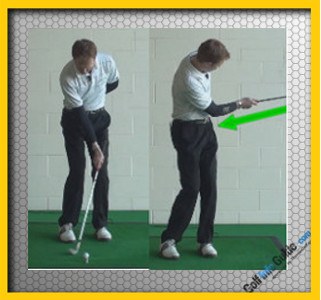 7. Right Hand Too Dominant, Video
If I'm teaching a right handed golfer, it's one of the first things I asked him is, what's your background of playing any other sport, and what do you do for a living? But what I'm looking for here with a right handed golfer is, how many times does he use his right hand to whack something? If I'm teaching someone who's played a lot of tennis, or maybe is a carpenter for a living, I know that that right hand is going to be very dominant and very strong in the golf swing.
---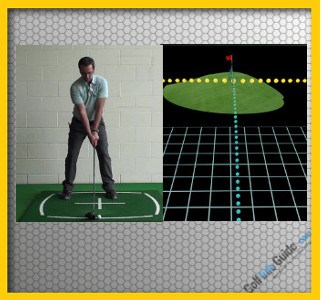 8. Drives are Going Too Low – Best Video
I think for a lot of people, they find the driver the hardest club in the bag to hit. I think one of the concerns is that it just doesn't go high enough. I see a lot of golfers on the driving range, hitting ball after ball after ball, and the ball is not flying any further than it would be with a seven iron. It flies a bit quicker but it just comes down too early.
---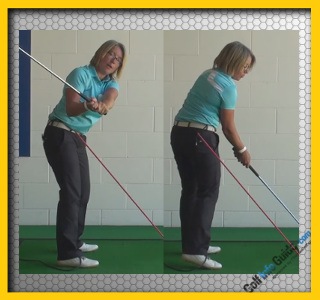 9. One-Plane Golf Swing – pros and cons, Best Video
If you look into a good golf swing and you're looking around on the Internet or reading some books or magazine articles, eventually you'll come across a concept of a one-plane or a two-plane golf swing. Here's a video to help you understand the benefits of a one plane swing.
10. Need Right Grip Pressure for More Distance – Golf Video
---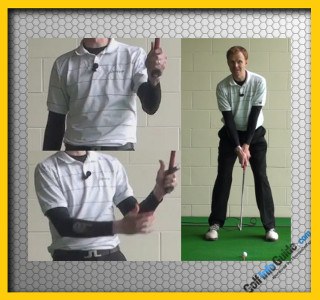 When playing golf, the only connection to the golf club is through the grip of the golf club. And if you've watched or read anything about golf, you'll appreciate that getting the right grip is quite important, whether you choose the baseball grip, overlap, or interlock golf grip. But grip pressure is also an important factor.