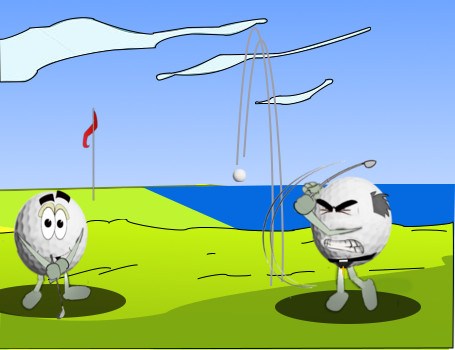 Unanswered Prayer
Paired together for nine holes on a Sunday evening, Mitch and a priest reach a short par 3 over a pond. The priest asks, "What club are you hitting, my son?"
"It's a pitching wedge for me, Father," Mitch replies. "What about you?"
"I'll hit a 9-iron," the priest says with a chuckle, "and pray."
After Mitch plants his tee shot in the middle of the green, the priest tops his shot into the drink.
"I'm not sure how it works in your church, Father," Mitch says, "but in mine we keep our head down when we pray."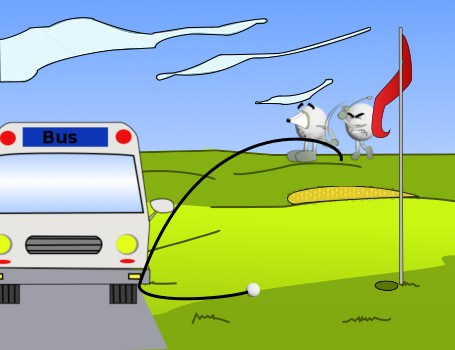 Does this Bus Stop at the Seventh Green?
The seventh hole at Tall Pines Municipal Golf Course was a straightaway par 4 – 450 yards with a road running close along the right side.
After his partners drove safely into the fairway, Adam took a little longer than usual before hitting his tee shot. The high slice left the property and bounded down the street, clipped the tire of an oncoming bus and ricocheted back into play. It finally came to rest on the fringe of the green.
Dumbfounded, his partners shook their heads. "You lucky #$@!" said one of them.
"It wasn't luck," Adam said with a wry grin. "I happen to know the bus schedule."