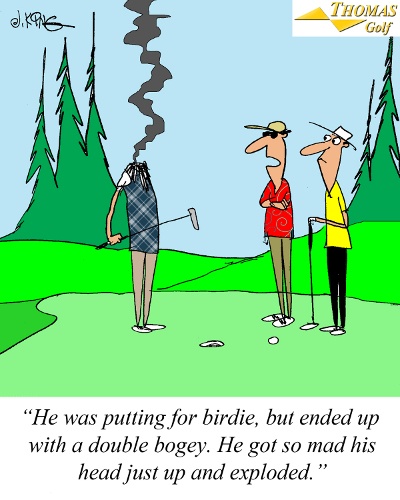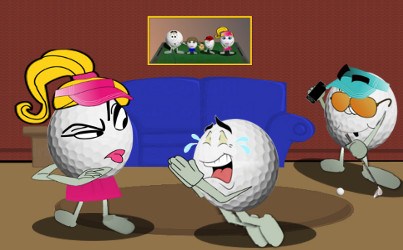 Master of His Domain
John asks his buddy Bob to join him on the course. "If it's OK with your wife," John adds.
"Ha!" Bob sniffs. "I call the shots around here, and I play golf whenever I want to."
"Great!" John replies. "I'll meet you at the course at noon."
"Hold on a minute," Bob says. "Let me ask if I want to."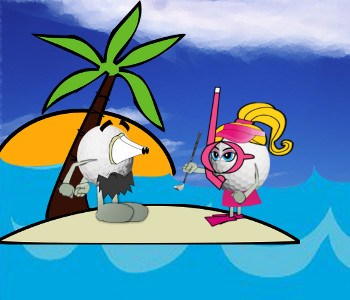 Too Long on the Island
Jimmy has been stranded on a desert island for six long years. One afternoon he's shocked to see a beautiful blond emerge from the sea wearing scuba gear.
"Would you like a cigar?" she asks him, then opens a pouch on her left arm and pulls out a stogie.
"How about a shot of bourbon?" the girl asks while taking a flask from a pocket on her hip.
Jimmy, still too stunned to speak, watches as the blond unzips her suit.
"Want to play around?" she asks seductively.
"Oh, my goodness!" Jimmy gasps. "Don't tell me you've got golf clubs in there!"