The Big Kiss-Off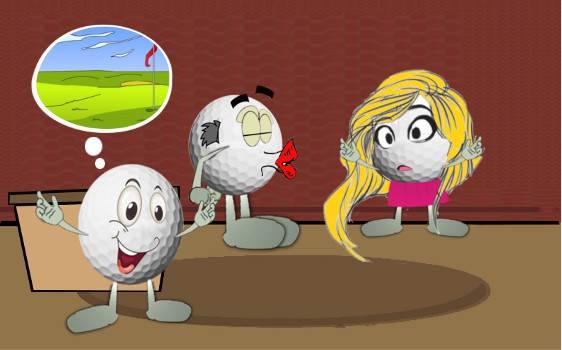 After 20 years of marriage, Isaac and Ally decide to visit a counselor. The counselor begins their first session by asking Ally for a brief description of the couple's primary issues.
Ally opens up with great emotion, painting Isaac as an uncaring, absentee husband. After 10 minutes, the counselor interrupts Ally, walks around his desk and plants a long, passionate kiss on her lips. Naturally, Ally is left dazed and speechless.
The counselor walks back to his desk and says to Isaac, "Your wife needs – and deserves – a kiss like that at least three times every week. Can you manage that?"
"Well, doc, I play golf every Monday, Wednesday and Friday," Isaac replies, "but I can bring her in on Tuesdays and Thursdays."
Imperfect 10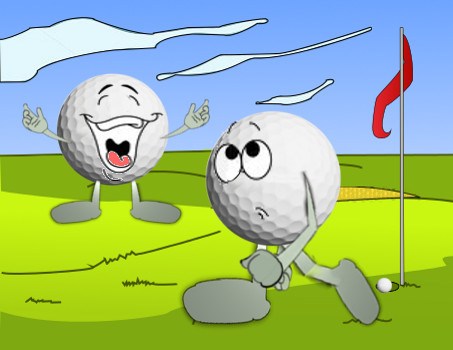 Doug and Seth were putting out on the 13th green when a ball came out of nowhere and settled a few feet from the cup. Doug, a bit of a trickster, nudged it into the hole. Moments later a golfer drove up hurriedly and jogged to the green.
"I'm sorry if I hit into you," he said. "Did you see a ball come this way?"
"Sure did," Doug said with a smirk. "It's in the hole."
The golfer looked at him skeptically, then walked to the cup and excitedly pulled out his ball.
"Hey Bill, you won't believe it," he yelled excitedly to his partner. "I made a 10!"