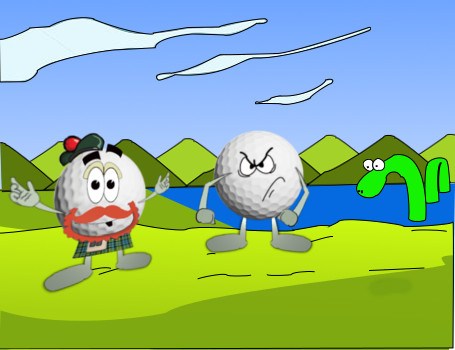 Don't Hold Your Breath
An American named Bert is playing his first round on the hallowed Old Course at St. Andrews,
Scotland. It hasn't gone well. On the 18th tee, Bert tops his drive into the Swilcan Burn and turns dejectedly to his caddie, Paul.
"Paul, my good man," Bert says with a sigh, "I believe I'll just jump in the burn and drown myself."
"You could try, sir," Paul replies, "but I don't think you could keep your head down long enough."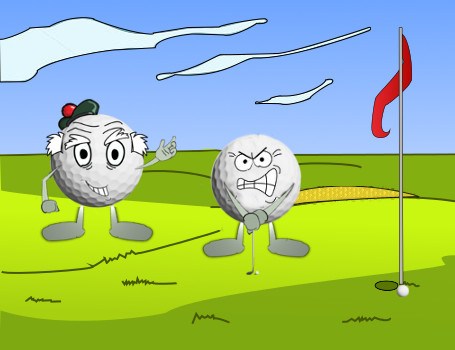 World's Worst Pairing
Despite ideal weather and windless conditions, Geoff was having a terrible time on the links of Royal Troon. He'd lost a dozen balls in the gorse, hacked his way into 13 bunkers and snapped his sand wedge in half on the 12th hole.
As Geoff was putting out on the 17th green, his caddie, Lionel, coughed lightly behind him. When the 12-incher lipped out, Geoff exploded.
"You have got to be the world's worst caddie!" he shouted at Lionel.
"Perhaps," Lionel replied calmly, "but that would be too much of a coincidence."