Similarities Between The Iron And Driver Swings In Golf
(Video)
- by Peter Finch
---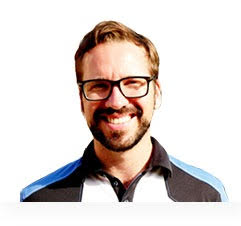 Pete Finch – PGA Teaching Pro
When you are driving the ball or when you are hitting iron shots, there are lots of similarities between the two techniques, there is absolutely no doubt it. That's why many people making swing changes can make the same swing changes with their irons as they can with their driver and not be too out of sync when they are using these two different types of club. The similarities between these two techniques are all to do with the main fundamentals and the building blocks of the swing.
Now this is all about how you turn your body, all about how you transfer your weight and all about what you are doing with your hands and your arms throughout the point of impact. So if both these goes with both the drivers and with the irons, you want to be getting setup in a position, where your spine is tilted over, where you have that little bit of knee flex, where you are braced to a nice accommodate a nice strong swing. On the takeaway you want the club to be pushed away nice and wide, you want the wrist to be hinging upwards and you want the shoulders to be rotating and turning on a nice full swing so it's underneath the left shoulder. You want the lower half to be steady, you want the hit to be opening up and rotating around. And as you move through the point of impact, the weight wants to be transferring off to the left hand side, the hips want to be rotating; the upper body wants to be rotating through as well. And you want to be moving that full extension and shoulder turn on the way through the impact.
Now those two swings there, that swing there and if I transfer that to the iron swing, they would be doing exactly the same thing; I am not going to be changing anything drastically between these two techniques. However the changes that need to be made are very much within the setup and very much within the mentality of how you approach those two shots. And that is what we are going to moving on to next.