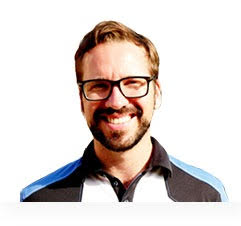 Peter Finch is a well-known PGA teaching professional who has gained a strong following through his online presence and instructional content. With his engaging personality and in-depth knowledge of the game, Peter has become a popular figure in the golf instruction industry. Here are some key points about Peter Finch and his teaching approach:
Online presence:

Peter Finch has built a significant online presence through his YouTube channel and social media platforms.
He shares instructional videos, course vlogs, equipment reviews, and other golf-related content, making him accessible to a wide audience.

Approachable teaching style:

Peter's teaching style is known for being approachable, friendly, and relatable.
He creates a welcoming environment that encourages golfers of all levels to improve their game.

Practical instruction:

Peter focuses on providing practical instruction that is easy to understand and implement.
He breaks down complex golf concepts into simple, actionable steps that golfers can apply to their own game.

Swing analysis and feedback:

Peter offers swing analysis and feedback to his online followers.
He encourages golfers to submit their swings for analysis, providing personalized feedback and suggestions for improvement.

Demonstrations and drills:

Peter incorporates demonstrations and drills into his instruction to help golfers visualize and practice specific techniques.
He provides step-by-step guidance and offers drills that target specific areas of improvement.

Equipment knowledge:

Peter has extensive knowledge of golf equipment and its impact on performance.
He offers insights and recommendations on club fitting, choosing the right equipment, and making adjustments to optimize performance.

Game strategy and course management:

Peter emphasizes the importance of game strategy and course management.
He provides tips on how to assess and approach different golf course situations, helping golfers make smarter decisions and improve their scoring.

Mental game coaching:

Peter recognizes the significance of the mental game in golf performance.
He shares strategies and techniques to help golfers develop a positive mindset, manage pressure, and improve focus on the course.

Collaboration with other professionals:

Peter collaborates with other golf professionals, equipment manufacturers, and industry experts to provide a well-rounded and comprehensive golf education.
He seeks out different perspectives and expertise to offer his followers a broader range of knowledge.

Continued education and growth:

Peter is dedicated to his own professional growth and development as a teaching professional.
He actively seeks opportunities to learn from other experts and stays up to date with the latest advancements in golf instruction.

Inspirational and motivational content:

Peter's content often includes motivational and inspirational messages, encouraging golfers to pursue their goals and enjoy the game.
He shares personal anecdotes and experiences to inspire his audience and instill a positive mindset.

Positive feedback and testimonials:

Peter has received numerous positive feedback and testimonials from golfers who have benefited from his instruction.
Golfers appreciate his ability to simplify concepts, provide actionable tips, and create a supportive community through his online platforms.
Peter Finch's expertise, engaging personality, and dedication to making golf instruction accessible have made him a popular choice among golfers seeking to improve their game. Through his practical instruction, emphasis on the mental game, and online presence, Peter continues to inspire and guide golfers of all levels on their journey to better golf.
Peter Finch was a sport enthusiast since childhood, and his first love was football (soccer, that is), not golf, as strange as this may seem for a 10 year old. Joke aside, Peter turned his full attention to golf after he sustained an injury when he was 13. This football injury was almost a Godsend for Peter, as it quickly became obvious that he was made for playing golf, with his handicap falling to single digit figures incredibly quick.
As soon as he turned 17 years old, Peter Finch started to train for the PGA at the Shropshire. He massacred an untold number of golf balls at Lilleshall Hall, while being supervised by Rob Bluck, and then he moved to Manchester, where he started playing with Trafford Golf Centre's golf team.
Since we live in the current year, Peter started building his own brand on YouTube, offering golf lessons via regular vlogs on his channel. Truth be told, his online-presence was inspired by a legendary golf instructor, Rick Shiels respectively, who also became famous for using YouTube to grow his client base. To make a long story short, Peter was an instant YouTube hit, boasting more than 172,000 subscribers on his channel, while his golf tutorials were watched over 38 million times (and counting).
And here are a couple of quotes from the golf-master. The first is about Peter's teaching philosophy and it goes like this: "I am 100 per cent focused on the individual and not on any type of swing model."
The second makes for his best tip: Place a bank note on the surface of the sand and put a golf ball on top. This works well to create a clear vision for how big you want the splash created by the clubhead to be."
Update:
Peter Finch is a highly regarded PGA teaching professional known for his expertise in golf instruction. He has built a strong reputation through his online presence and his dedication to helping golfers of all skill levels improve their game.
Finch is widely recognized for his YouTube channel, where he shares instructional videos, equipment reviews, and course vlogs. His engaging and relatable teaching style has attracted a large following, making him one of the most popular golf content creators on YouTube.
As a PGA teaching professional, Finch has a deep understanding of the golf swing and the key principles that lead to success on the course. He provides comprehensive instruction covering all aspects of the game, including the full swing, short game techniques, putting, and course management.
Finch's instructional approach emphasizes simplifying complex concepts and breaking them down into easy-to-understand explanations. He uses visual aids, drills, and practical tips to help golfers implement changes and improve their technique.
In addition to his online presence, Finch also offers in-person lessons and clinics, providing personalized instruction to golfers seeking direct guidance. He has worked with players of varying skill levels and understands the importance of tailoring his instruction to each individual's needs and goals.
Furthermore, Finch regularly collaborates with other golf professionals and industry experts to expand his knowledge and stay up-to-date with the latest developments in golf instruction. He is dedicated to ongoing professional development and constantly seeks ways to enhance his teaching methods.
Whether you are a beginner looking to establish a solid foundation or an experienced golfer aiming to refine your skills, Peter Finch's expertise as a PGA teaching professional can provide valuable guidance. His engaging teaching style, combined with his passion for helping golfers improve, has made him a respected figure in the golf community.