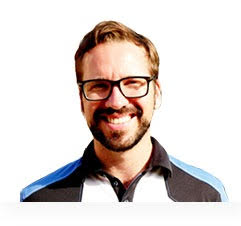 Peter Finch was a sport enthusiast since childhood, and his first love was football (soccer, that is), not golf, as strange as this may seem for a 10 year old. Joke aside, Peter turned his full attention to golf after he sustained an injury when he was 13. This football injury was almost a Godsend for Peter, as it quickly became obvious that he was made for playing golf, with his handicap falling to single digit figures incredibly quick.
As soon as he turned 17 years old, Peter Finch started to train for the PGA at the Shropshire. He massacred an untold number of golf balls at Lilleshall Hall, while being supervised by Rob Bluck, and then he moved to Manchester, where he started playing with Trafford Golf Centre's golf team.
Since we live in the current year, Peter started building his own brand on YouTube, offering golf lessons via regular vlogs on his channel. Truth be told, his online-presence was inspired by a legendary golf instructor, Rick Shiels respectively, who also became famous for using YouTube to grow his client base. To make a long story short, Peter was an instant YouTube hit, boasting more than 172,000 subscribers on his channel, while his golf tutorials were watched over 38 million times (and counting).
And here are a couple of quotes from the golf-master. The first is about Peter's teaching philosophy and it goes like this: "I am 100 per cent focused on the individual and not on any type of swing model."
The second makes for his best tip: Place a bank note on the surface of the sand and put a golf ball on top. This works well to create a clear vision for how big you want the splash created by the clubhead to be."